Vermont's Only Nuclear Power Plant Set to Close
And state lawmakers couldn't be happier.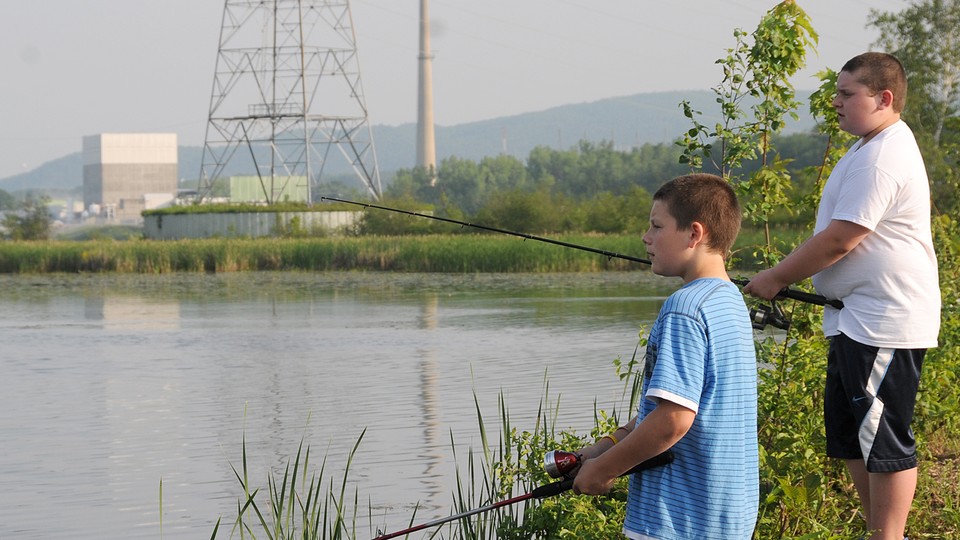 Entergy Corp., a New Orleans-based power company, announced Tuesday it plans to shutter its Vermont Yankee Nuclear Power Station by the end of 2014.
The decades-old plant, located in the town of Vernon, is the latest casualty of the U.S. fracking boom, which has driven down the price of natural gas and made it difficult for other sources of electrical power to compete.
Company officials cited financial considerations as the reason for the shutdown, saying that competition from natural gas combined with steep operating costs have made it hard to turn a profit in recent years. "The plant was no longer financially viable," Leo Denault, the CEO and chairman of Entergy told Bloomberg.
Shutting down a nuclear plant is no easy task, however. Vermont Yankee will continue to operate through the end of next year, at which point the Nuclear Regulatory Commission will step in to oversee the decommissioning of its sole nuclear reactor.
According to the Associated Press:
The plant will be placed in 'safe-store,' in which federal regulations allow it to be mothballed for up to 60 years while its radioactive components cool down before removal.
Mothballing is a process whereby plant operators shut down a power facility without dismantling it.
The news met with an enthusiastic response from Vermont's lawmakers who believe the plant poses a safety threat and have repeatedly attempted to shut it down through legal means.
"I am delighted that Entergy will shut down the Vermont Yankee nuclear plant which has had so many problems in recent years," Sen. Bernie Sanders, I-Vt., said Tuesday in a statement. "There is a strong desire on the part of the people of the state of Vermont to close the plant."
With nuclear power no longer an option, Vermont will likely expand its portfolio of alternative energy sources in the coming years. Sanders was quick to point out, "The closure will allow Vermont to focus on leading the nation toward safer and more economical sources of sustainable and renewable energy like solar, wind, geothermal, and biomass."