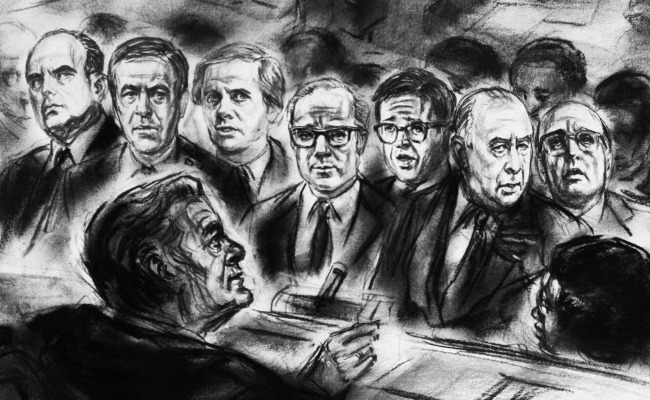 Foul deeds will rise, though all the earth o'erwhelm them, to men's eyes. -- William Shakespeare, Hamlet
Watergate remains the greatest political scandal in modern American history. It culminated not only in President Nixon's announcement of his resignation, 39 years ago Thursday, but in the conviction and imprisonment of his three most senior aides. Attorney General John Mitchell, White House Chief of Staff H.R. Haldeman, and Assistant to the President for Domestic Affairs John Ehrlichman were found guilty of conspiracy, obstruction of justice, and perjury in the three-month Watergate cover-up trial, which ended on January 1, 1975.
I saw it all unfold. I was a young lawyer working on the White House staff and assisting in Nixon's defense efforts. It is true that we failed spectacularly. Of course, I'm disappointed we weren't more successful. But whether the defendants were innocent or guilty, I've always worried on a more basic level that the heightened emotions of the times denied them the due process of law envisioned by our Constitution.