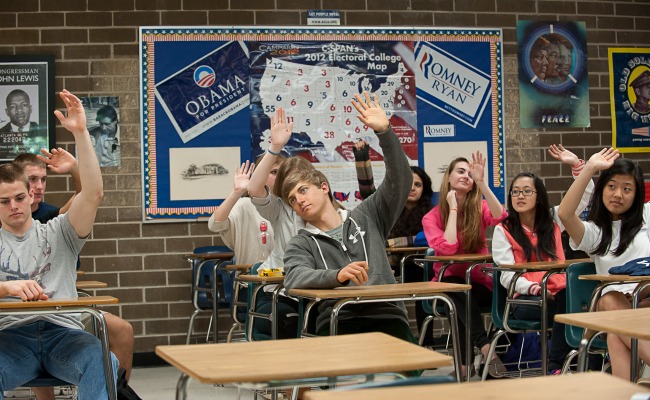 Forget what you've read about the "Me, Me, Me Generation." Here are four things you probably don't know about the 95 million Americans born between 1982 and 2003:
Millennials, in general, are fiercely committed to community service.
They don't see politics or government as a way to improve their communities, their country, or the world.
So the best and brightest are rejecting public service as a career path. Just as Baby Boomers are retiring from government and politics, Washington faces a rising-generation "brain drain."
The only way Millennials might engage Washington is if they first radically change it.
The first three conclusions are rooted in hard data I'll share below. For a least a decade, experts have struggled to understand why civic-minded Millennials are rejecting public service and politics. Beyond the why, I wanted to understand what it means: What happens to U.S. politics over the next two or three decades if the best and bright of the next generation abandon Washington? So I talked to them -- at elite public high schools in suburban Washington and Boston, at Harvard University's Kennedy School for Government, and on Capitol Hill. In all, I conducted more than 80 interviews with Millennials as well as pollsters, demographers, and generational experts. They brought me to my fourth conclusion: What Millennials have in store for the political system is revolutionary. Maybe worse.