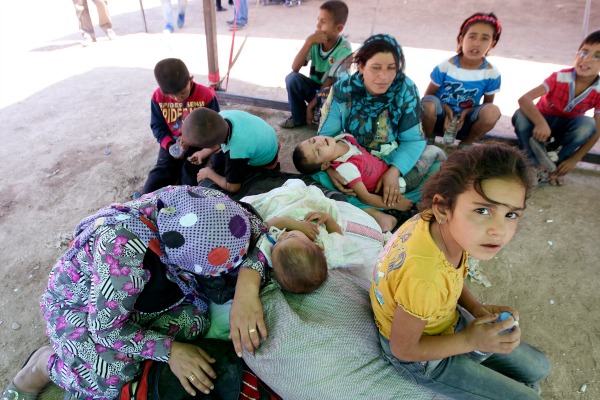 Why is the United States poised to engage in military intervention in yet another Middle Eastern nation?

Over the past two days the Obama Administration has made an effort to limit the ambitions and rationale for a strike in Syria, and to lower expectations for what an intervention might accomplish.
First, a strike against the regime of Bashar al-Assad would not be an attempt to win the war for the opposition forces, the White House said Tuesday. "There ... should be no doubt for anyone who approaches this logically, that the Syrian regime is responsible for the use of chemical weapons on August 21st outside of Damascus," Press Secretary Jay Carney said during his regular briefing. "We have established with a high degree of confidence that the Syrian regime has used chemical weapons already in this conflict."
But any response will have a limited aim. "I want to make clear that the options that we are considering are not about regime change," Carney said. "It is our firm conviction that Syria's future cannot include Assad in power, but this deliberation and the actions that we are contemplating are not about regime change."
And while an assault might be motivated by humanitarian concerns, it will not be a humanitarian intervention. Despite Secretary of State John Kerry's strong words Monday about the immorality of the slaughter outside Damascus, the most likely U.S. response will not be a robust effort to end the war, nor directly address itself to the ongoing humanitarian crisis caused by a civil war that the U.N. calculates has killed more than 100,000, many of them civilians, over two and a half years. And so the killing will go on. Displacement will go on (more than 2 million people have been registered as refugees, half of whom are children). Slaughter of innocents will continue, so long as the conflict there does, because that's how modern wars are conducted -- through the bodies of civilians.