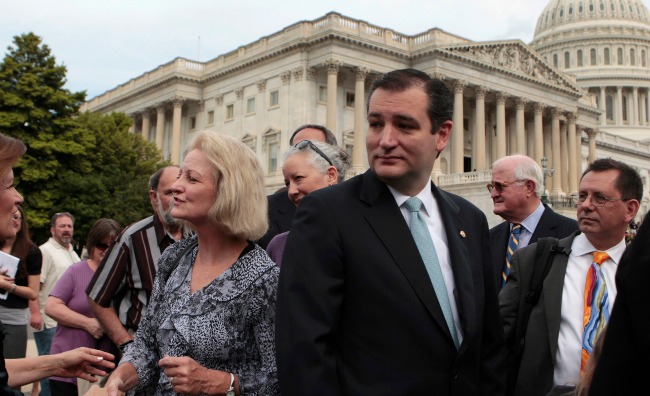 There's a hot new idea sweeping the conservative grassroots: impeaching the president.
Republican members of Congress home for the August recess have been pressured by their constituents on the subject at town halls across the country. Indeed, if Democrats thought that President Obama, having produced his original birth certificate and gotten himself easily reelected, might have finally put to rest the right-wing conviction of his illegitimacy, the opposite seems to have occurred: In certain conservative precincts, the determination to oust him is stronger than ever.
At a meeting of a local Republican club in Michigan last week, a woman asked Rep. Kerry Bentivolio, "Who is going to stop Obama from everything that he's doing against our Constitution?", while a man chimed in, "Articles of impeachment!" Bentivolio responded, "If I could write that bill and submit it, it would be a dream come true. I feel your pain." But, he said, he didn't have the evidence.
At a town hall in Texas, Rep. Blake Farenthold was confronted by a constituent with a dossier she said proved Obama's birth certificate was fraudulent. Farenthold said it's "a question that I get a lot: If everybody's so unhappy with what the president's done, why don't you impeach him?" The congressman said there were probably enough votes in the House, but impeachment would die in the Senate.