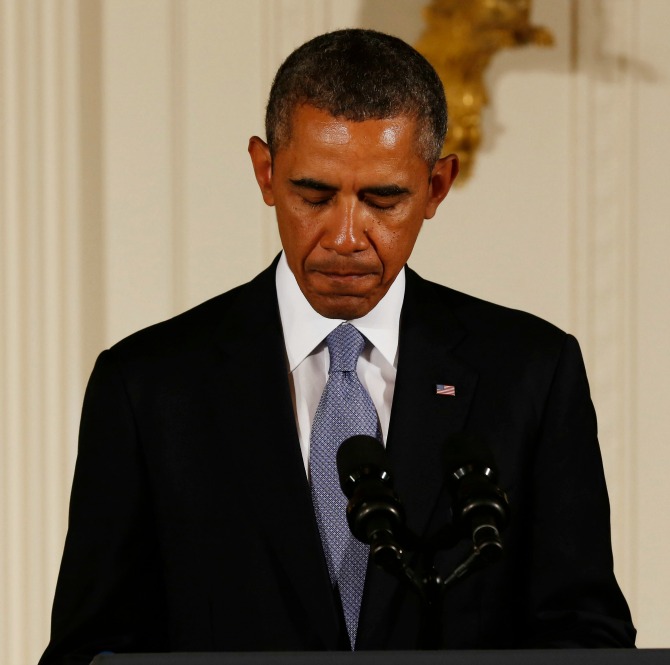 The prime minister of the United Kingdom, armed with the Royal Prerogative, does not need Parliament's assent to lead Britain into war. The president of the United States, holder of an office designed to keep "prerogative" powers in check, assuredly does.
Yet history will apparently write that, in the late summer of 2013, the prime minister sought permission and, when Parliament denied it, receded from the field -- and that a president scorned to ask, and went ahead with an act of war. 
This paradox shows that American intervention in Syria is fraught with legal, as well as military, danger -- and that constitutionally, as well as in foreign-policy terms, it may be a problem with no good solution. 
Before discussing American constitutional law, we should admit that the world situation is terrifying, and the arguments for American intervention -- alone, if need be -- are powerful. Syria has apparently used chemical weapons against civilians on a mass scale -- a crime against humanity. Use of chemical weapons is a "red line" not only to Obama but in international law; perhaps only the threat or use of nuclear weapons would be a worse violation of the laws of war. The United Nations, created and empowered to deal with just such an emergency, is paralyzed because two great powers, Russia and China, have shameless decided to pursue short-term self interest and defend the criminals in defiance of the world.