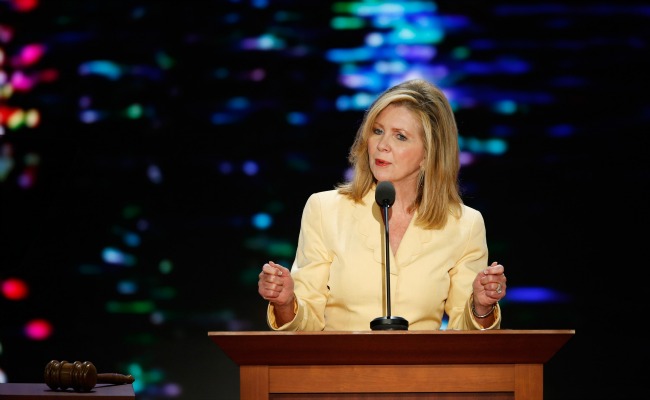 When the House Judiciary Committee passed a late-term abortion ban in June, Republican leaders scrambled to find a female, media-savvy lawmaker to bring the legislation to the floor. Their biggest problem: Not a single Republican woman was represented among the committee's 23 Republican members. They eventually settled on Rep. Marsha Blackburn of Tennessee, who isn't on the Judiciary Committee.
The episode underscored a growing problem that is worrying Republicans: Women are badly underrepresented within their party in the Congress. Only 8 percent of House Republicans are women, and there are only four female Republican senators. Of the long list of potential 2016 GOP presidential contenders, there's not a single woman.
Party leaders want to close the gender gap, but worry that it will be difficult with very few female leaders in Congress to handle outreach.
"It's not good enough. It's not. And it's not reflective of the electorate," said Rep. Ann Wagner of Missouri, one of just three Republican women in the freshman class of 2012, who were sworn into the House alongside 17 female Democratic colleagues. "We have a message I think that reaches women and we need to make sure that we're actively and aggressively telling that story. And there's no better way to do it than being a woman who talks about it."