Obama Voters Like 3D Movies, Rom-Coms, and Horror Films More Than Romney Voters
A surprisingly high portion of those who supported the Republican presidential nominee almost never go to the movies.
A new poll from Public Policy Polling has some fun details in the cross-tabs about political differences around movie-viewing preferences. Obama 2012 voters went to movies more frequently than Romney 2012 voters, 44 percent of whom "almost never" saw movies in theaters, the pollsters found. Obama voters were more positive about horror films and romantic comedies as well, perhaps a direct reflection of the different demographics of the voters, as women are more into rom-coms and were more likely to vote Obama.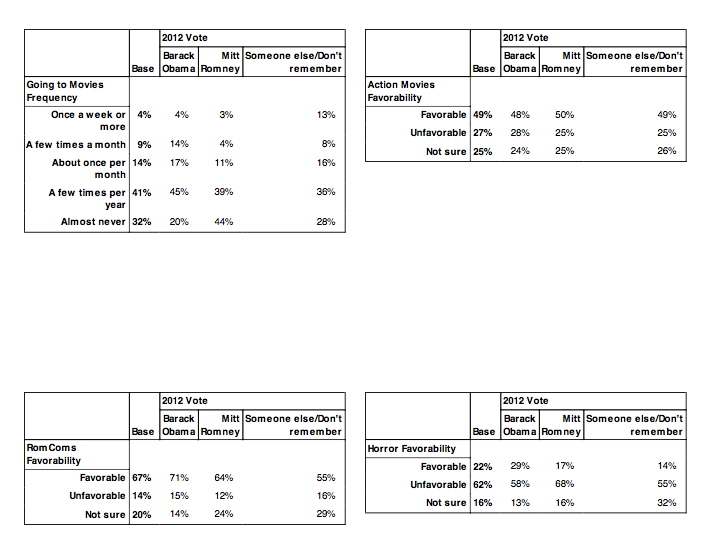 There was also a big gap on enjoying dramas, which Obama voters were more into. There was no real difference between the voting groups in enjoyment of comedies, to which 78 percent of both groups were favorably disposed.  Everybody likes to laugh!

Obama voters were slightly more likely to see films in theaters, while Romney ones were somewhat more likely to see them on TV. Perhaps because of that, Romney voters were less favorably disposed to 3D movies.