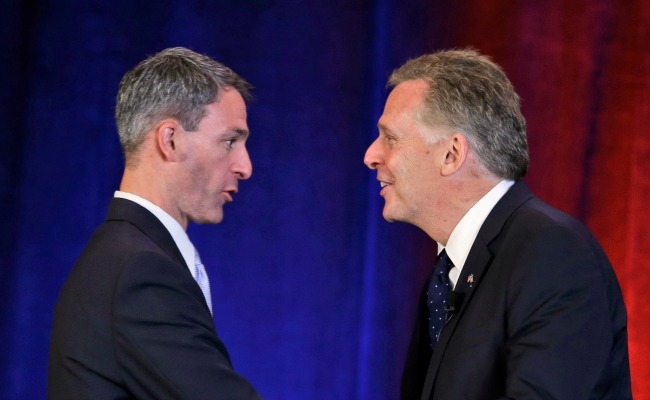 Pity the Virginia voter.
That this year's governor's race would be a spectacularly nasty affair comes as no surprise, considering it pits a former Democratic National Committee chairman (Terry McAuliffe) against a hero of the religious right (Ken Cuccinelli).
What's unexpected are the rapidly churning scandals that have not only escalated the mudslinging between the two nominees, they've given it an underpinning of actual substance. The Washington Post has documented how Cuccinelli accepted money and gifts from a businessman whose close ties to Gov. Bob McDonnell and his family are under federal investigation. Published reports also revealed that McAuliffe's former electric-car company, GreenTech, is being investigated by the Securities and Exchange Commission in connection with its foreign investors.
With new revelations about these beleaguered candidates coming out regularly, voters in the commonwealth are facing a historically unpleasant dilemma.
"Honestly, I don't really care for either one," said Mike Figgs, a 40-year-old purchasing manager, trying to be polite. "It definitely sends a bad message to voters either way. What do you do?"
What do you do? Figgs was among about two dozen voters interviewed Tuesday at Dunkin' Donuts shops in Northern Virginia who expressed a range of reactions not so different from the so-called five stages of grief.