Final Decision On Keystone May Not Come Till 2014
That's because the results of an investigation into an alleged conflict of interest won't be out until January.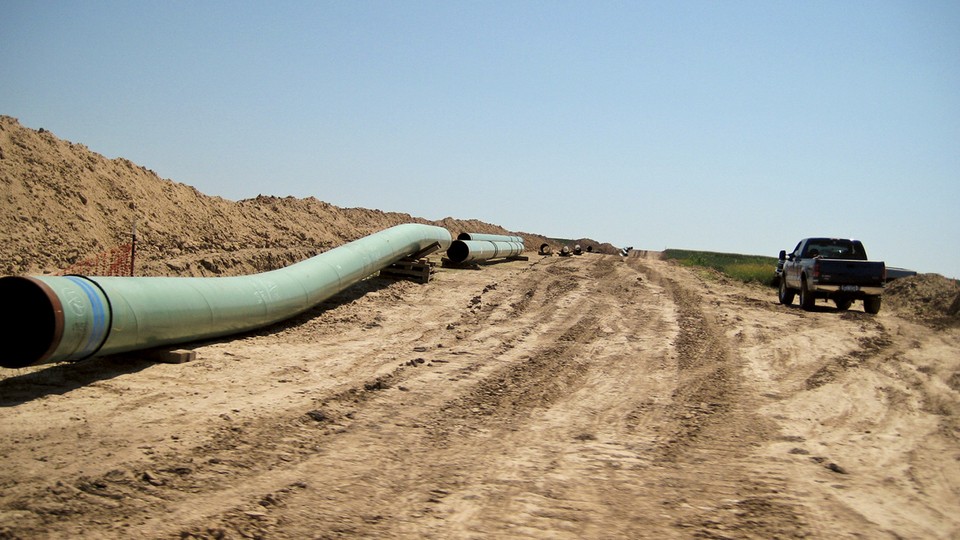 The State Department's Office of Inspector General announced Friday it does not expect to release the results of an investigation into a possible conflict of interest in the department's Keystone XL pipeline review until January — a move that could delay a final decision on the project until next year.
Earlier this month, the OIG began an inquiry into allegations made by the Sierra Club and other environmental groups that Environmental Resources Management, a consulting firm hired to produce the draft environmental impact statement for the pipeline, had ties to TransCanada Corp. and the American Petroleum Institute, two organizations with a key stake in the project.
TransCanada Corp. is the company set to build Keystone, and the American Petroleum Institute is a trade association, which publicly supports the pipeline.
The conflict-of-interest inquiry and the State Department's review of the pipeline have been ongoing, and State has not yet said when it will make a final determination on Keystone XL. But Friday's announcement that the OIG investigation results won't be released until January makes it likely that a decision on the project will be pushed back to 2014.
"It is our hope to conclude work by the end of the year and release a report in January," Douglas Welty, a spokesman for the OIG, said in an e-mail Friday. "As to the timing of the department's decision — you need to ask them directly whether our work will have any impact on that."
A State Department official did not immediately respond to a request for comment.
Any additional delays are sure to prompt an outcry from congressional Republicans, who have long accused the Obama administration of tying the project up in red tape as a concession to the Democratic party's environmental wing. The pipeline was initially scheduled for a final decision before the 2012 presidential election, but the administration pushed it back last year, saying at the time that the environmental consequences merited further inquiry.