Energy Secretary: Obama Not at 'War' With Coal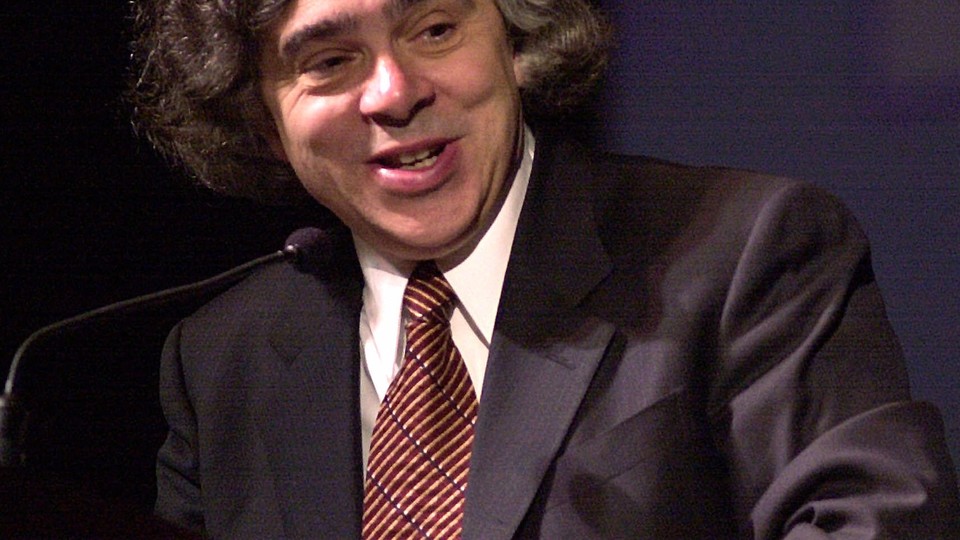 President Obama's climate-change plan isn't a "war" on the coal or oil industries, Energy Secretary Ernest Moniz said in a Monday policy address, but an incremental approach to reduce carbon emissions while improving the existing energy infrastructure.
Moniz, speaking at Columbia University's Center on Global Energy Policy, touched specifically on Republican accusations of an Obama "war on coal." Those charges, Moniz said, "demonstrate misunderstanding or misstatement." Coal will continue to be an energy source, he said, noting the proposed $6 billion investment in carbon-capture and sequestration technologies to reduce its environmental impact.
The wide-ranging address also defended the Obama administration from other frequent GOP attacks. The loan-guarantee program, Moniz said, is often associated with the Solyndra scandal, but in fact, its "track record is quite remarkable." The program, part of the Energy Department's effort to spur private investment in clean-energy projects, has more success stories than failures, he said. One example of that is Tesla Motors, which Moniz said has repaid its loan nine years ahead of schedule.
Another area of contention — whether climate change is actually occurring — is "not debatable," Moniz said. "The evidence is overwhelming; the science is clear." While focusing on long-term reductions in carbon emissions, he said the U.S. should also look at improving its energy infrastructure to deal with increasingly frequent incidents of extreme weather. Earlier in the day, Moniz and New Jersey Gov. Chris Christie announced a partnership to develop an improved micro-grid to help the state meet its transit needs during weather emergencies.
Moniz also announced that his department is on pace to roll out several new efficiency standards for appliances, including walk-in refrigeration units, "small efficiency programs [that] can in fact yield huge results."