As Expected, Cory Booker Breezed to Victory in the N.J. Senate Primary
The Newark mayor will be the favorite when he faces off against Republican Steve Lonegan in October.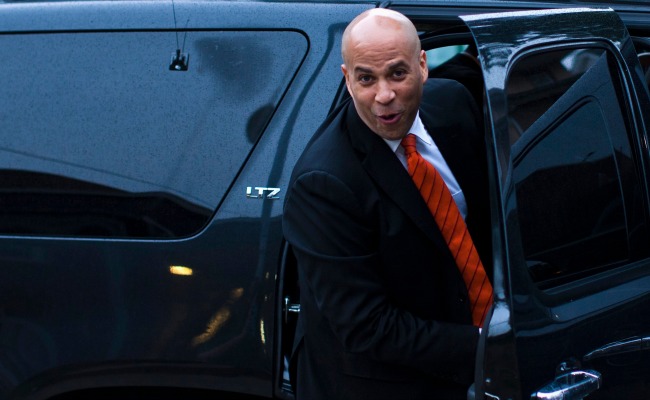 Newark Mayor Cory Booker won the New Jersey primary elections to become the Democratic nominee for the Senate on Tuesday, meaning that Cory Booker is now the huge favorite to become the next senator for the state. The special elections will fill the seat left vacant by the late Senator Frank Lautenberg for the rest of his term. Booker will now face conservative GOP candidate Steve Lonegan (the winner of today's Republican primary), who is now the underdog in the final elections for the seat — New Jersey has 700,000 more registered Democrats than Republicans, for one thing. Plus, the state overwhelmingly elects Democrats to the Senate. The mayor is obviously tweeting a whole bunch about his victory.
Read the full story at The Atlantic Wire.