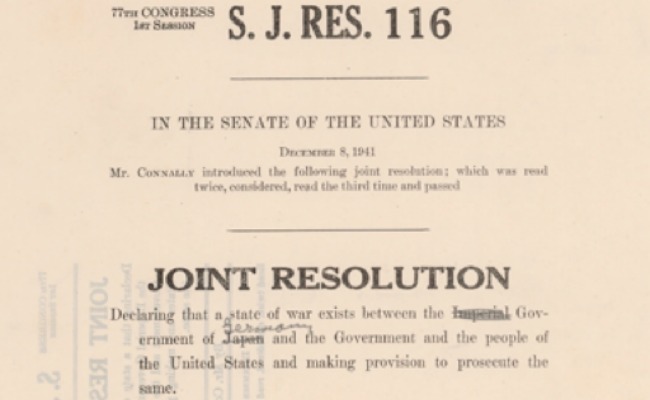 As we head into a period of vigorous congressional debate over whether to authorize the use of force against Syria, it's instructive to look back at America's history of congressional war declarations.  The Congressional Research Service put together a great mini-history in 2011, "Declarations of War and Authorizations for the Use of Military Force: Historical Background and Legal Implications," by Jennifer Elsea and Richard Grimmett, which is worth a read at this juncture.
The obvious take-home is that America has done a better job of winning its declared wars in the last century than achieving clear-cut victories in ventures authorized under legislative measures that fell short of a formal declaration of war.
The United States Congress has not formally declared war since World War II. All of our wars in the Middle East have been authorized using other means, which rather goes to the heart of the nature of those different conflicts. U.S. entry into World War I and World War II took place through joint congressional resolutions stating "a state of war exists between the Government of Country X and the Government and People of the United States," where country X was, variously, Germany, Japan, Italy, and so on.