A Law Meant for Terrorists Is Used to Detain a Journalist's Partner
Power given to the government for one purpose inevitably ends up being used for other purposes.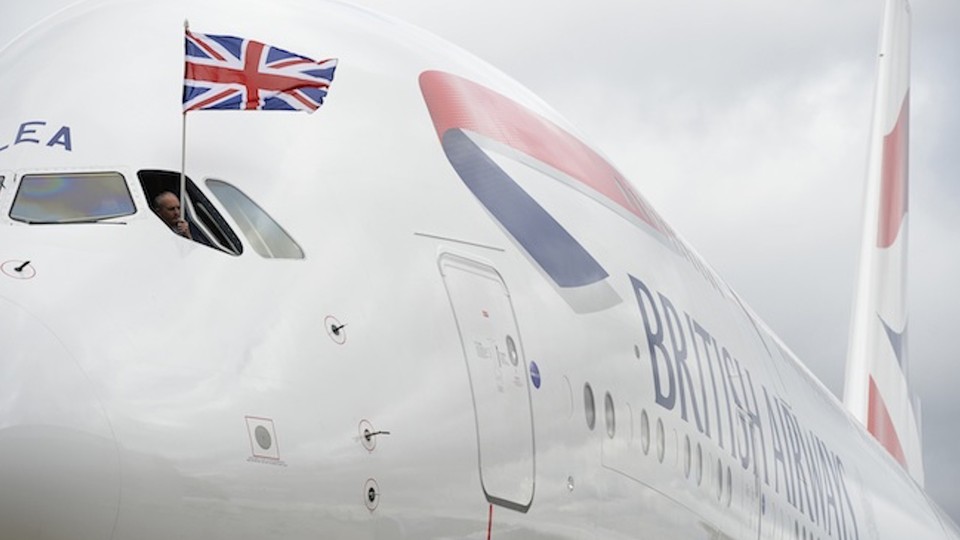 On Sunday, Britain used a provision of the British Terrorism Act to detain a man no one thinks is a terrorist: David Miranda, a Brazilian citizen and the partner of American journalist Glenn Greenwald. They held him for 9 hours at Heathrow Airport, denied him access to an attorney, and took all his electronics.

That alone is a scandal.

Authorities in various Western nations have been granted extraordinary powers to fight terrorists. This isn't a story about whether one agrees with Edward Snowden's decision to leak classified National Security Agency documents, or what one thinks of Glenn Greenwald's journalism. It is a story about whether sweeping powers passed with the understanding they'd be used against terrorists will henceforth be marshaled against anyone Western governments want to target, even if there is zero chance that they are associated with Al Qaeda or its affiliates. This is a story about whether national security journalism is already being treated as terrorism so that government officials can bring more powerful tools to bear against leaks of classified information*. And it's a story about the impropriety of targeting the loved ones of journalists in adversarial relationships with the government in order to intimidate them or others.

Said Greenwald:
...they obviously had zero suspicion that David was associated with a terrorist organization or involved in any terrorist plot. Instead, they spent their time interrogating him about the NSA reporting which Laura Poitras, the Guardian and I are doing, as well the content of the electronic products he was carrying. They completely abused their own terrorism law for reasons having nothing whatsoever to do with terrorism: a potent reminder of how often governments lie when they claim that they need powers to stop "the terrorists", and how dangerous it is to vest unchecked power with political officials in its name.

Worse, they kept David detained right up until the last minute: for the full 9 hours, something they very rarely do. Only at the last minute did they finally release him. We spent all day - as every hour passed - worried that he would be arrested and charged under a terrorism statute. This was obviously designed to send a message of intimidation to those of us working journalistically on reporting on the NSA and its British counterpart, the GCHQ.
As yet, it's unclear whether or not the U.S. government put Britain, whose spy agency has also been exposed and embarrassed by Edward Snowden's leaks, up to this. Congress should investigate whether or not Team Obama played any role. Only last month, the U.S. pressured European countries to ground the plane of Bolivian President Evo Morales in a thuggish reaction to rumors that Snowden was aboard the aircraft, so nothing is assured, save that Miranda has been treated badly and is owed an apology by the captors. "The thought of his being detained by the British police for nine hours because his partner embarrassed the American government really sickens me at a gut level," Andrew Sullivan writes. "I immediately think of my husband, Aaron, being detained in connection to work I have done, something that would horrify and frighten me. We should, of course, feel this empathy with people we have never known, but the realization is all the more gob-smacking when it comes so close to home."
With every day that passes, I grow more amazed at how many apologists the national security state has. It is transnational and increasingly unaccountable, with Western intelligence agencies and officials sharing more interests with one another than with their own legislatures/parliaments and citizens. Recall The Guardian's scoop on GCHQ from earlier this month:
The US government has paid at least £100m to the UK spy agency GCHQ over the last three years to secure access to and influence over Britain's intelligence gathering programmes. The top secret payments are set out in documents which make clear that the Americans expect a return on the investment, and that GCHQ has to work hard to meet their demands.

"GCHQ must pull its weight and be seen to pull its weight," a GCHQ strategy briefing said. The funding underlines the closeness of the relationship between GCHQ and its US equivalent, the National Security Agency. But it will raise fears about the hold Washington has over the UK's biggest and most important intelligence agency, and whether Britain's dependency on the NSA has become too great.
Was this 9-hour stunt GCHQ pulling its weight?
_____
*Joshua Foust, who says that this was "a tactically disastrous choice by the British authorities (whatever the legal justification)," argues that the anti-terrorism law in question may define terrorism so broadly that Miranda could conceivably qualify, which is all the more reason to reexamine the law.