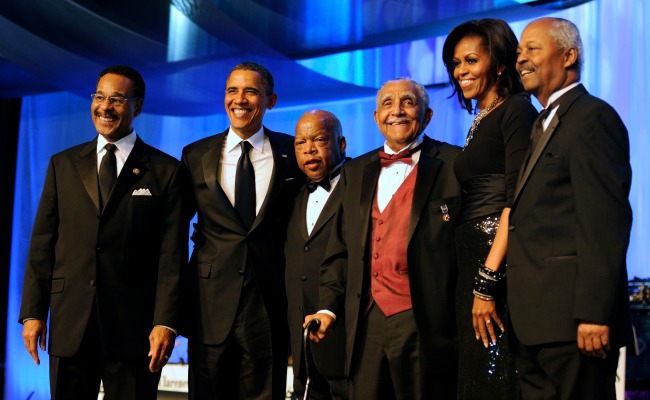 When Martin Luther King Jr. delivered his "I Have a Dream" speech 50 years ago this week, just five African-Americans held seats in Congress. There are 44 today.
But those numbers mask a hard reality: Even with an African-American in the White House, blacks arguably have less clout in Congress than they did in 1963.
"If you look at the legislation from that era, it was 1,000 times more favorable for African-Americans than it is now because they were dealing with civil rights, labor law, and the minimum wage," said David Bositis, a scholar of black politics at the Joint Center for Political and Economic Studies. "What can collectively the black members of Congress point to that they have accomplished in this Congress?"
Three priorities listed on the Congressional Black Caucus's website -- protecting voting rights, passing comprehensive immigration reform, and maintaining social- and economic-safety nets -- have little momentum in the Republican-dominated House.