Would an American Jury Even Convict Edward Snowden?
A former State Department lawyer has his doubts, and a famous cartoonist predicts jury nullification.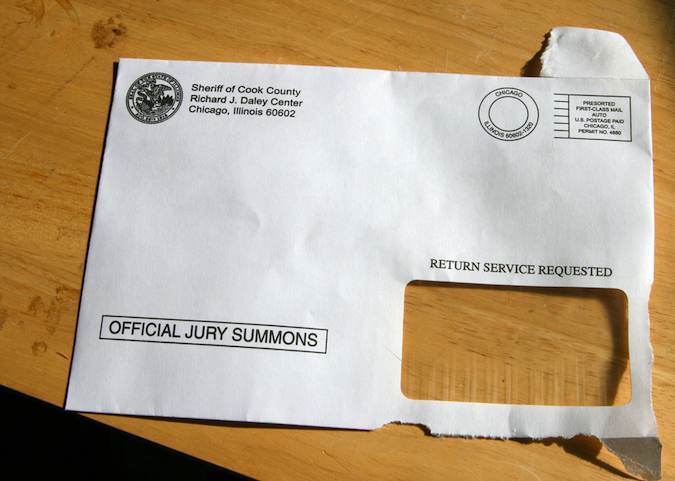 Quinn Anya/Flickr
At Lawfare, David Pozen, a Columbia Law School professor and former State Department lawyer, points out that even if the U.S. government manages to take Edward Snowden into custody, the Obama Administration will find it unpleasant to prosecute him.
"Snowden would no doubt obtain high-powered lawyers," he writes. "Protesters would ring the courthouse. Journalists would camp out inside. As proceedings dragged on for months, the spotlight would remain on the N.S.A.'s spying and the administration's pursuit of leakers." What I found most provocative about the post, however, is the suggestion that the trial's outcome would be in doubt:
If the case law is on its side, why would the government have reason to worry about prosecuting Snowden? One source of concern is the jury. Snowden says his leaks revealed an unconstitutional and undemocratic system of surveillance. Polls suggest that many Americans agree. Even if the judge instructs the jury to set aside its views on the rightness or wrongness of Snowden's acts, there is no guarantee it will. Jurors might be tempted to acquit Snowden, not because they believe he is factually innocent but because they believe he was morally justified.
He goes on:
It has happened before -- in England. In 1985, Clive Ponting looked destined for prison after leaking Ministry of Defence documents that called into question the official story of the Falklands War. Ponting fessed up to being the source. The jury voted to acquit him nevertheless, and in so doing helped catalyze a movement to liberalize the laws against unauthorized disclosures.

In a separate item posted several weeks ago, Scott Adams, best known as the creator of the Dilbert comic strip, suggests that he would bet on acquittal and that he would vote for acquittal too:
I'm wondering how you find a jury that would convict Snowden. On the first day of the trial his lawyer will explain to all twelve jurors how the government spied on them personally. Every potential juror is also a victim. Good luck getting the victims to side with the perpetrator, which in this case is the government. I think there's some sort of law that says I can't make a public statement in favor of jury nullification. Jury nullification is when jurors agree that the accused broke the law, but they feel the law itself is wrong, or that a conviction would be overkill, so they find the accused innocent. I predict that will happen. I don't recommend jury nullification because I'm not sure I have freedom of speech in this regard. I simply predict that nullification will happen. My personal view is that if the government had asked citizens for permission to collect all communications in the country, or had stated its intentions without asking for permission, I'd be okay with it. It seems like a great tool for combatting domestic terrorism, and I don't think the government cares about my browser history. But the government didn't ask my opinion before it collected my personal communications data. I can't give a free pass for that. And I am available for jury duty.

More Americans believe Snowden is a whistleblower than a traitor.

Federal prosecutors do not take kindly to calls for jury nullification, and if a protest movement arose, prior to a Snowden trial, to encourage potential jurors to acquit as a form of protest, it could provoke a free-speech showdown. Consider the case of this New York state man:
Julian P. Heicklen, a 79-year-old retired chemistry professor, has often stood on a plaza outside the United States Courthouse in Manhattan, holding a "Jury Info" sign and handing out brochures that advocate jury nullification, the controversial view that if jurors disagree with a law, they may ignore their oaths to follow it and may acquit a defendant who violated it. Then, last year, federal prosecutors had Mr. Heicklen indicted, charging that his activity violated the law against jury tampering. Lawyers assisting him have sought dismissal of the case on First Amendment grounds.

But now prosecutors are offering their first detailed explanation for why they charged Mr. Heicklen, arguing in a brief that his "advocacy of jury nullification, directed as it is to jurors, would be both criminal and without Constitutional protections no matter where it occurred."

"His speech is not protected by the First Amendment," prosecutors wrote. "No legal system could long survive," they added, "if it gave every individual the option of disregarding with impunity any law which by his personal standard was judged morally untenable."



The filing in the unusual case comes as Judge Kimba M. Wood of Federal District Court considers the defense's request to dismiss the case. She has scheduled oral arguments on the issue for next month. Christopher Dunn, associate legal director of the New York Civil Liberties Union, said: "The government is dangerously wrong in claiming it can criminalize sidewalk advocacy supporting jury nullification. Other than the extremely limited situations in which someone seeks to influence a known juror in a case, jury nullification advocacy is squarely protected by the First Amendment." 
The judge dismissed the case:
... Kimba M. Wood of Federal District Court, wrote that a person violated the jury tampering statute only when he or she knowingly tried to influence a juror's decision through a written communication "made in relation to a specific case pending before that juror." Judge Wood added that she would not "stretch the interpretation" of the statute to cover speech that was "not meant to influence" a juror's actions in a specific case.

So what if activists, in the run-up to a specific case involving Snowden, cried out for nullification? If a Snowden trial takes place, we may well get to see how that would play out in the courts.