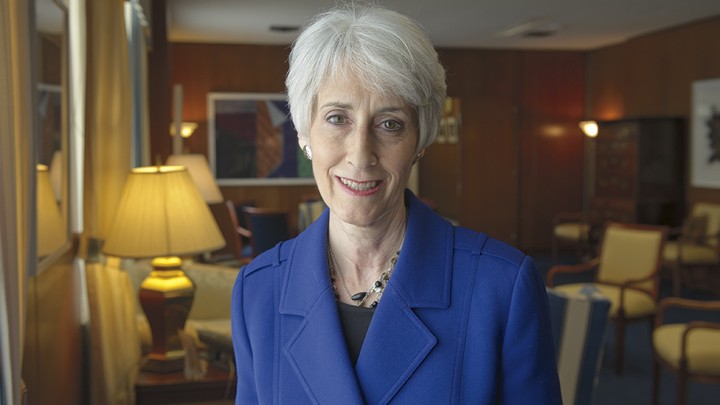 This article is from the archive of our partner

The world is a tough portfolio, but it's Sherman's job, as the country's lead negotiator, to attempt to grasp its complexities and best represent the United States abroad. Whether at a G-8 meeting or working with Iran over its nuclear program, Sherman, 64, is serving her fourth secretary of State, doing what she calls "terrific and demanding" work. Before assuming this position, she was the vice chairwoman of the Albright Stonebridge Group, a global-strategy shop, while simultaneously working for a related firm that focuses on emerging markets. She has also been the president and CEO of the Fannie Mae Foundation and directed EMILY's List. When Obama was first elected, Sherman led the transition team for the State Department. She acquired two undergraduate degrees, in sociology and urban studies, from Boston University, and then a master's of social work from the University of Maryland. She was a social worker and community organizer by training. "I joke that I remain a community organizer," Sherman said. "My caseload has just changed." Two years into her position at the State Department, the Baltimore native has high hopes for Obama's second term, which include ensuring a sustainable transition in Afghanistan and following through on the president's nonproliferation pledge.
This article is from the archive of our partner National Journal.
We want to hear what you think about this article. Submit a letter to the editor or write to letters@theatlantic.com.