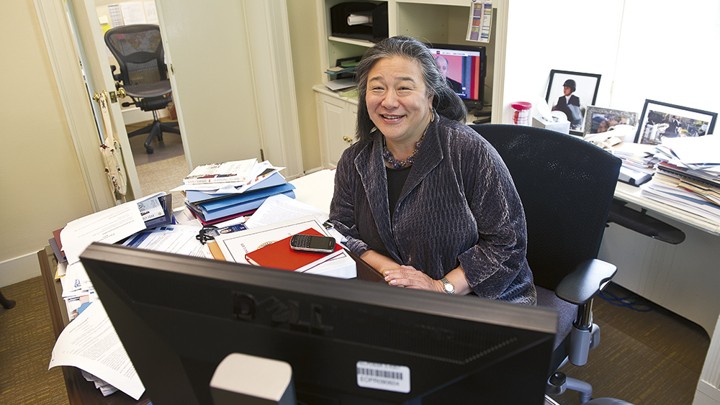 This article is from the archive of our partner

Tchen has worked on a number of initiatives since joining the first lady's office in January 2009. But she says one experience stands out: helping veterans find jobs. The aid is part of an effort called "Joining Forces," which gives military veterans and their spouses the resources they need to find jobs. "When you meet these families, they are amazing — both the service members and the entire family," Tchen says. "The very stoic way they take everything on is tremendous. They don't expect people to step up and help them, and when it does happen they are so genuine and so thankful. Really, it's just a pleasure." Tchen, 57, became Michelle Obama's chief of staff in January 2011. The graduate of the Northwestern University School of Law is also the executive director of the White House Council on Women and Girls, a position she's held since 2009. Before becoming chief of staff, she served as Obama's director of public engagement. Tchen, who was raised in Cleveland, says programs such as Joining Forces — a partnership between her office, the Defense Department, private businesses, and others — demonstrate the "collaborative spirit" necessary to get work done. "It's something I enjoy doing, because doing this as a team is one of the more enjoyable aspects of getting work done," she said. "It's really been better when it's an entire team effort." 
This article is from the archive of our partner National Journal.
We want to hear what you think about this article. Submit a letter to the editor or write to letters@theatlantic.com.