The White House Blinks on the Obamacare Employer Mandate
Businesses won't be required to cover their workers' insurance -- at least not until 2015.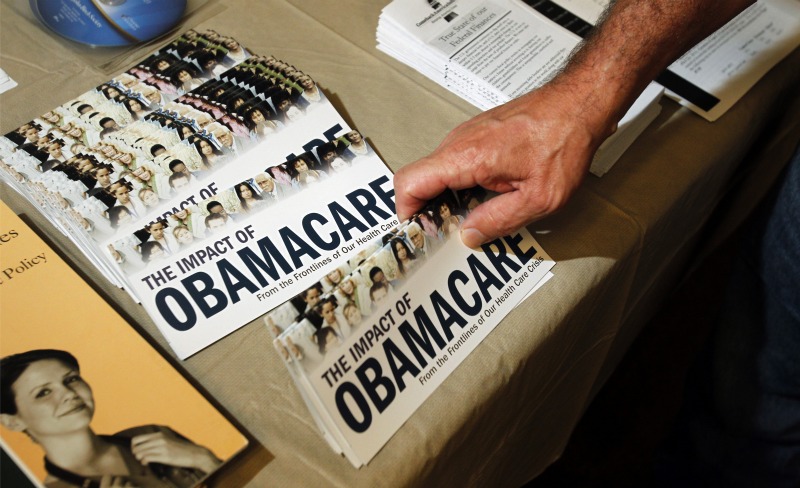 Reuters
With less than six months to go before the Affordable Care Act takes effect, the administration has decided not to implement a crucial element of the law for one year. The requirement that businesses provide insurance to their workers is being pushed back to 2015, Bloomberg News scoops:
Businesses won't be penalized next year if they don't provide workers health insurance after the Obama administration decided to delay a key requirement under its health-care law, two administration officials said.

The decision will come in regulatory guidance to be issued later this week. It addresses vehement complaints from employer groups about the administrative burden of reporting requirements, though it may also affect coverage provided to some workers.
Of course, it's the individual mandate to purchase insurance that has gotten the most attention and was the most disputed ground during the Supreme Court case challenging the law last year: Could the government force individuals to buy insurance or else pay a fee? The justices decided, ultimately, that it could -- but only if the fee was labeled as a tax. Ironically, though, the individual mandate isn't expected to cover that many Americans, since most of us have insurance through our employer, Medicare, or Medicaid.

That brings us to the employer mandate. Businesses with 50 employees or more are now required to offer insurance to anyone who works at least 30 hours per week. If they don't, they -- like uncovered individuals -- have to pay a fine. (You can learn more from Sarah Kliff here). But businesses have complained that the requirements for reporting compliance information are byzantine and onerous, and that the 50-employee bar is simply too low. And now, the Treasury Department has basically conceded that they've got a point. In a blog post with the rather anodyne title "Continuing to Implement the ACA in a Careful, Thoughtful Manner," Assistant Secretary for Tax Policy Mark Mazur wrote:

We have heard concerns about the complexity of the requirements and the need for more time to implement them effectively. We recognize that the vast majority of businesses that will need to do this reporting already provide health insurance to their workers, and we want to make sure it is easy for others to do so. We have listened to your feedback. And we are taking action.
This all threatens to leave a huge hole in coverage, of course, and so Mazur also implores employers not to hold off on coverage. The idea is that while there will be a one-year gap in enforcement, the lag is meant to allow businesses to get up to speed, not to procrastinate. But for the time being, the administration has blinked.