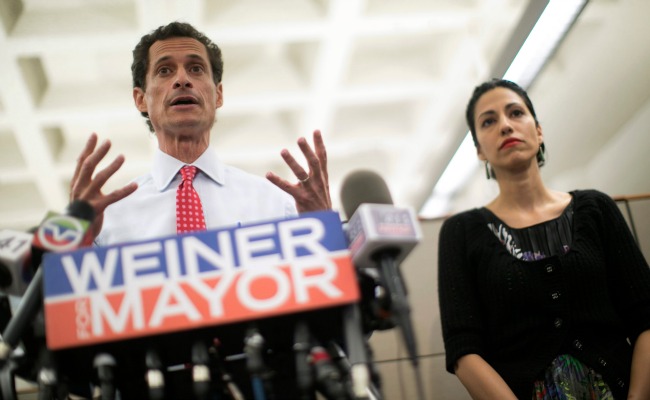 In U.S. politics, sex scandals are always treated as if they're much more important than all sorts of stuff that's more relevant to the job at hand, and often times much more depraved. I am tired of it.
The idea that sex scandals are "too big a distraction" is a self-fulfilling media prophecy. It served us ill in the Clinton years, and it's no less dysfunctional now.
New York mayoral candidate Anthony Weiner has messed up repeatedly. He lied to his wife and the people about sending digital pictures of his private parts, even after he was caught. We all know this and can judge accordingly. So why is this the biggest political story of the day? Because it involves sex? The web is full of stories that involve sex and feature much more attractive images than Weiner's erection.
Deep down we all know this: our fascination reflects poorly on us. Let's at least imagine an alternative. Here's what Weiner might say if he were being more honest, with himself and the public, and if the public was a bit more mature, which isn't the same as condoning Weiner's lies.
For the record, I have no idea if Weiner would be a good mayor, and don't particularly care if he wins or not.
---
People of Gotham,
Anthony Weiner here.