Reports of the Tea Party's Death Have Been Endlessly Exaggerated
The movement's demise has been a constant prediction since April 2011. We're still waiting.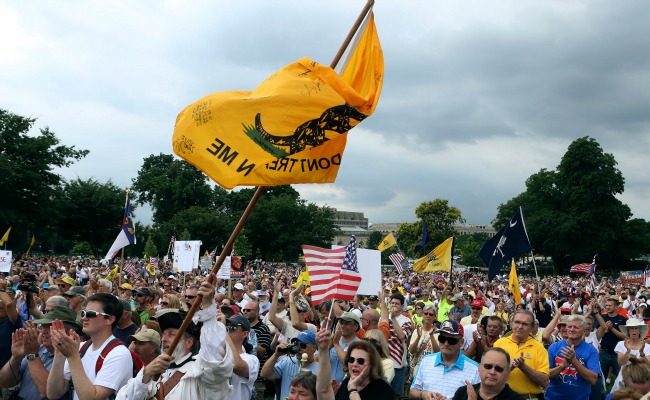 Over at National Journal today, Josh Kraushaar has a smart column on the state of the Tea Party. He notes that contrary to doomsday predictions within the GOP, the number of primary challenges from the right to sitting Republican members of Congress is actually quite modest for the 2014 midterm elections, at least so far. Kraushaar takes this as a sign that the Tea Party might be on its downslope. What he wisely doesn't do is to call the whole thing off. "This doesn't mean the clout of the conservative grassroots has declined," he writes. "The tea party has been a victim of its own successes, pushing the center of gravity in the House decidedly rightward."
But reading this tempered take got me thinking about all the people who have predicted that the Tea Party was over. It's a surprisingly long list, with a surprisingly long pedigree, ranging from April 2011 -- when the movement was arguably near its peak -- right up through the present day. It includes commentators and politicians on the left, right, and center.
Unlike the sort of pedigree a prince or a puppy might wish for, this is an undistinguished line: After all, the fact that the debate is ongoing is about the strongest proof there is that the forecasts of death were hasty. Here's a treasury of misguided predictions:
The reality, however, is much scarier. Just take it from America's most trusted news source: In fact, the Tea Party is undead: