Privacy Buffs vs. Surveillance Statists: A House of Representatives Divided
Do any of the 217 legislators who sided with the NSA represent you?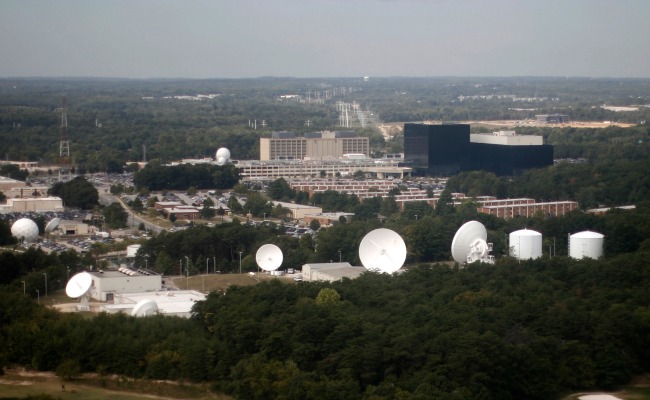 Reuters
On Tuesday, a bipartisan alliance of civil liberty-minded Republicans and Democrats in the House of Representatives declared their opposition to the surveillance state as it currently operates.

Two hundred and five members of Congress voted to stop the NSA from indiscriminately collecting data on all phone calls made by everyone in the U.S. Their efforts fell short by a 12-vote margin. "The raucous and passionate debate exposed deep divisions in Congress over the propriety of the surveillance, contrary to assertions by the Obama administration and its allies that Congress had already granted its approval for the effort before it became public," Spencer Ackerman writes. "The Obama administration, the intelligence agencies and their allies in Congress made an all-out push to quash the amendment after it unexpectedly made it past the House rules committee."
The New York Times reports:
Conservative Republicans leery of what they see as Obama administration abuses of power teamed up with liberal Democrats long opposed to intrusive intelligence programs. The Obama administration made common cause with the House Republican leadership to try to block it.
Surveillance statists Nancy Pelosi and Michele Bachmann even voted together.
Although the amendment dealt only with collection of phone metadata, it's fair to think of the vote as a proxy for an even larger question: Is it prudent, legal or necessary for the federal government to collect sensitive information from everyone -- even tens of millions of innocent Americans suspected of nothing -- in order to thwart terrorists? The fight over that question will remain among the biggest and most consequential of our era. Technology now makes it possible for the government to track almost everything about the lives of hundreds of millions of people: who they call, text, and email; everyone who writes them by post; their physical location; where they spend money when using credit or debit cards; where they drive, at least in their own vehicle; the contours of their face, with enough specificity to be recognized by a camera; the structure of their DNA; and perhaps more that we don't know about. Surveillance drones have already taken to domestic skies, too.

Is it appropriate in a free society for government to hoover up and store as much information on everyone as possible? Or should government only spy on Americans reasonably suspected of wrongdoing? Thanks to Tuesday's vote, which wouldn't have happened without Edward Snowden's leaks, voters now have their elected representatives on record about where they stand.
That is a vital thing in a democracy! Don't like the position they've taken? The next election is coming up in 2014. Personally, I'd like to see every last elected official who voted against this attempted reform ousted from office. I don't care if they're beat by primary challengers or in a general election. It seems to me that the American people should send a message to the NSA apologists: The U.S. has managed to flourish for decades without spying on all its citizens, and it should continue to do so.
Who are these NSA supporters who think it's okay to hoover and store phone data about all Americans? Here's the list (with Democrats in boldface). Find your representative here if you don't know who it is.
Aderholt, Alexander, Andrews, Bachmann, Barber, Barr, Barrow (GA), Benishek, Bera (CA), Bilirakis, Bishop (GA), Bishop (NY), Boehner, Bonner, Boustany, Brady (TX), Brooks (AL), Brooks (IN), Brown (FL), Brownley (CA), Bucshon, Butterfield, Calvert, Camp, Cantor, Capito, Carney, Carter, Castor (FL), Castro (TX), Cole, Collins (GA), Collins (NY), Conaway, Cook, Cooper, Costa, Cotton, Crawford, Crenshaw, Cuellar, Culberson, Davis (CA), Delaney, Denham, Dent, Diaz-Balart, Duckworth, Ellmers, Engel, Enyart, Esty, Flores, Forbes, Fortenberry, Foster, Foxx, Frankel (FL), Franks (AZ), Frelinghuysen, Gallego, Garcia, Gerlach, Gibbs, Gingrey (GA), Goodlatte, Granger, Graves (MO), Green A., Grimm, Guthrie, Gutiérrez, Hanabusa, Hanna, Harper, Hartzler, Hastings (WA), Heck (NV), Heck (WA), Hensarling, Higgins, Himes, Hinojosa, Holding, Hoyer, Hudson, Hunter, Hurt, Israel, Issa, Lee Jackson, Johnson (GA), Johnson EB, Johnson S, Joyce, Kaptur, Kelly (IL), Kelly (PA), Kennedy, Kilmer, Kind, King (IA), King (NY), Kinzinger (IL), Kirkpatrick, Kline, Kuster, Lance, Langevin, Lankford, Larsen (WA), Latham, Latta, Levin, Lipinski, LoBiondo, Long, Lowey, Lucas, Luetkemeyer, Sean Maloney, Marino, Matheson, McCarthy (CA), McCaul, McIntyre, McKeon, McKinley, McNerney, Meehan, Meeks, Meng, Messer, Miller (FL), Miller (MI), Murphy (FL), Murphy (PA), Neugebauer, Noem, Nunes, Nunnelee, Olson, Palazzo, Paulsen, Payne, Pelosi, Peters (CA), Peters (MI), Peterson, Pittenger, Pitts, Pompeo, Price (NC), Quigley, Reed, Reichert, Renacci, Rigell, Roby, Rogers (AL), Rogers (KY), Rogers (MI), Rooney, Ros-Lehtinen, Roskam, Royce, Ruiz, Runyan, Ruppersberger, Ryan (OH), Ryan (WI), Schakowsky, Schneider, Schwartz, Scott A, Scott D, Sessions, Sewell (AL), Shimkus, Shuster, Simpson, Sinema, Sires, Slaughter, Smith (NE), Smith (TX), Smith (WA), Stivers, Stutzman, Terry, Thompson (CA), Thornberry, Tiberi, Titus, Turner, Upton, Valadao, Van Hollen, Vargas, Veasey, Visclosky, Wagner, Walberg, Walden, Walorski, Wasserman Schultz, Webster (FL), Wenstrup, Westmoreland, Whitfield, Wilson (FL), Wittman, Wolf, Womack, Woodall, Young (FL), Young (IN)