Obama on Zimmerman Trial: 'A Jury Has Spoken'
The president calls on the country to start on national dialogue on gun violence and compassion.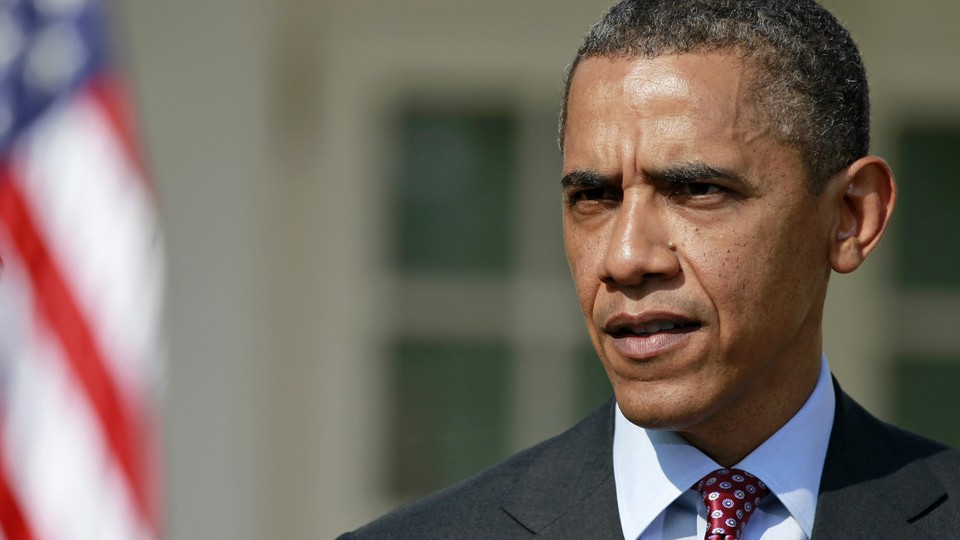 President Obama on Sunday responded to verdict in the George Zimmerman trial, recognizing that although many Americans are disappointed with the outcome the nation should respect both the law process and the families of those involved.
In the aftermath of the jury's announcement out of Sanford, Fla., several politicians chimed in, many saying that they were pleased with the outcome and others calling it an injustice. But the president took a middle ground, attempting to unify those feelings.
Here is the president's statement in full:
The death of Trayvon Martin was a tragedy.  Not just for his family, or for any one community, but for America.  I know this case has elicited strong passions.  And in the wake of the verdict, I know those passions may be running even higher.  But we are a nation of laws, and a jury has spoken.  I now ask every American to respect the call for calm reflection from two parents who lost their young son.  And as we do, we should ask ourselves if we're doing all we can to widen the circle of compassion and understanding in our own communities.  We should ask ourselves if we're doing all we can to stem the tide of gun violence that claims too many lives across this country on a daily basis.  We should ask ourselves, as individuals and as a society, how we can prevent future tragedies like this.  As citizens, that's a job for all of us.  That's the way to honor Trayvon Martin.
Back in March 2012 when the Martin case was front-and-center in the national conversation, Obama added his take, saying, "When I think about this boy, I think about my own kids."
He continued with the controversial statement that has widely been referenced in recent months: "My main message is to the parents of Trayvon Martin. You know, if I had a son, he'd look like Trayvon."
Several lawmakers have called for the Justice Department to get involved in the process, now. Following the president's statement on Sunday, though, the Justice Department did say it would review the Zimmerman case.
"Experienced federal prosecutors will determine whether the evidence reveals a prosecutable violation of any of the limited federal criminal civil rights statutes within our jurisdiction, and whether federal prosecution is appropriate in accordance with the Department's policy governing successive federal prosecution following a state trial," the DOJ said in a statement to Politico.
{{ BIZOBJ (video: 4336) }}