Michelle Obama, First Lady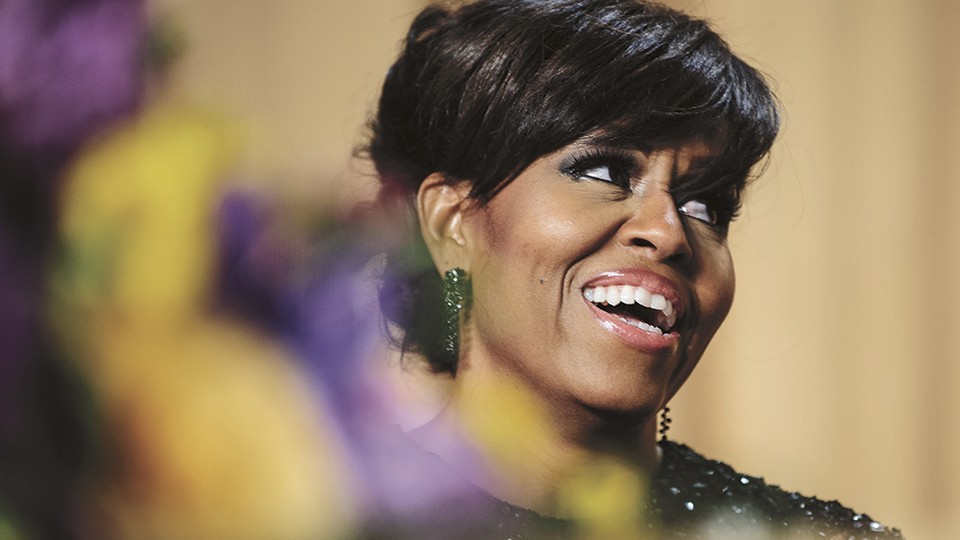 President Obama's reelection campaign followed a simple rule last year: When the chief executive needed help on the trail, the call was made to Michelle Obama.
The first lady, now 49 and in her fifth year in the White House, is the more personally popular of the two Obamas — a typical virtue for a president's less politically involved spouse. And a White House bent on beating Mitt Romney last year seized on her popularity, sending her to political hot spots where the president needed to win votes. The first lady's rhetoric was softer, and her speeches more personal than policy, but her impact on voters was arguably just as great as her husband's — so significant was the impact of a woman who Democrats once fretted would be a political liability for the Obama ticket.
Her husband's reelection secure, the Chicago native is returning to the initiatives that marked her first four years — "Let's Move" and "Joining Forces." The former — a program dedicated to improving the health of young Americans through exercise and healthier eating — is Obama's biggest stamp on the Office of the First Lady. The garden she planted on the White House grounds in 2009 remains the Let's Move symbol, a reminder of the benefit of locally grown, nutritious food. The effort is good publicity, but it makes a serious point for a nation burdened by an obesity epidemic and the accompanying public-health costs. The Affordable Care Act may bend the health care cost curve, but few changes would reap as many benefits as improvements to the average American's diet.
Joining Forces, an effort launched in 2011 with the assistance of the vice president's wife, Jill Biden, focuses on military families trying to find jobs. The program seeks to bring together government, businesses, community leaders, and others to help veterans and their spouses find work. As a group, veterans are chronically underemployed, compared with the overall population.
Through it all, Obama also remains a fashion icon. She is arguably the most glamorous first lady since Jackie Kennedy; her every hairstyle change receives the scrutiny rarely afforded many of her husband's policy initiatives. And her preference for bare arms generates nearly as much controversy.
The Princeton graduate also remains the very involved mother of two daughters, Sasha and Malia. She has sent strong signals that once her husband retires from office, she'll gladly step back from the public spotlight. If so, America will have to get its fill of her during the next three years.