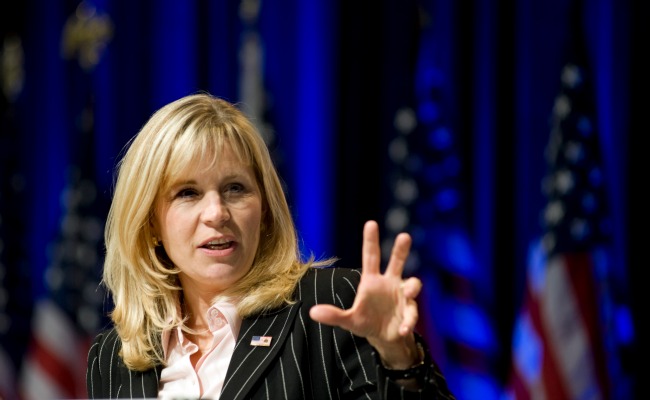 Republican officials are grumbling that Liz Cheney passed up an opportunity to run in her adopted state of Virginia, leaving the party empty-handed as it searches for a challenger against Sen. Mark Warner. Instead of taking one for the Republican team, she's sparked an intra-party war in Wyoming. And, some strategists say, her prospects would be slightly better running in a battleground state than waging a long-shot primary battle against a popular sitting senator.
The daughter of former Vice President Dick Cheney grew up in Northern Virginia and lived there until last year. Her reputation as a hawk and stalwart supporter of the military would appeal to the state's significant population of veterans and its large defense industry, and her more-moderate positioning on divisive cultural topics such as gay marriage is tailor-made for swing voters in the Washington suburbs. Most Wyoming residents, according to one automated poll, think she'd be better off running in Virginia.
Instead of trying to translate her anti-Obama message against a Republican, the message would make more sense against Warner, who has been a reliable ally of the Obama Administration. Even if Warner looks unbeatable, Republicans could use a qualified candidate in Virginia. Few Republicans expect the party will recruit anyone stronger than a low-profile state legislator. Cheney, at the least, would have given the party a challenger who could have raised millions to make Warner work for a second term.