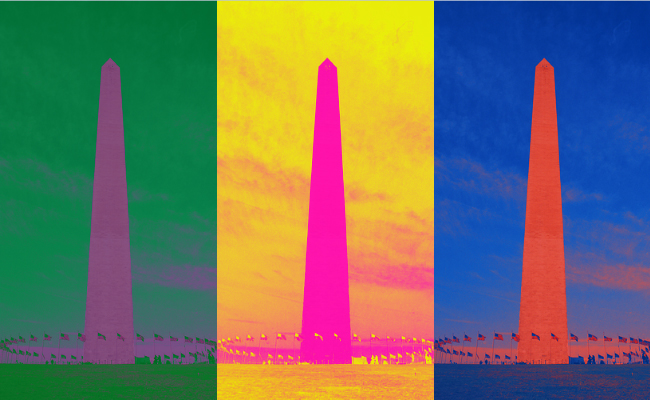 "Can you fucking believe this?" Mark Leibovich says with a smirk when I finally get through the crowd to him. He is referring to the party that has been convened in his honor at a cavernous mansion in the Adams Morgan neighborhood. Leibovich's mildly hostile send-up of D.C.'s incestuous ways, This Town, came out last week, an arrival that slightly upset the kibitzers of the capital, much the way a fresh zebra corpse might slightly upset the vulture habitat.
The author, whose book it is possible to see as an extended exercise in Jewish guilt, agonized over his book party. How do you throw a party for a book about the ridiculousness of Washington parties? Whom do you invite? What kind of canapes do you serve? The layers of irony threatened to engulf the master ironist, seen here in a black V-neck tee and casual blazer.
In the event, the party was co-hosted by seven of Leibovich's closest Washington friends, two of whom are big shots at the New York Times, like him, and three of whom, I should disclose, are affiliated with The Atlantic (one of them being editor in chief James Bennet). If a bomb went off in here, the New York Times Washington bureau would pretty much cease to exist; I am not one of the people who thinks that would be good for America. The hors d'oeuvres are on a table in the back, not passed around by waiters, and are far below the standard of the swanky Washington parties described in the book. One platter holds what appear to be meatballs skewered with cinnamon sticks.