Eric Holder Is Not a Fan of Stand-Your-Ground Laws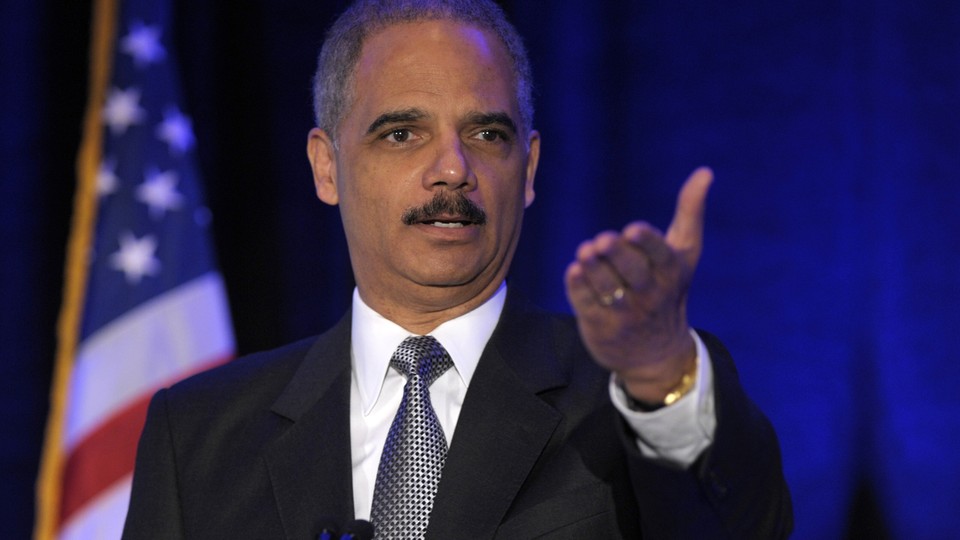 Attorney General Eric Holder echoed President Obama on Wednesday, calling for a national dialogue on violence and communities. But he also veered away from the president's initial message of taking the middle ground. He spoke against the "stand-your-ground" laws like the one a Florida jury used to acquit George Zimmerman.
"It's time to question laws that senselessly expand the concept of self-defense and sow dangerous conflict in our neighborhoods," Holder said at the NAACP convention in Orlando. "These laws try to fix something that was never broken. There has always been a legal defense for using deadly force if — and the 'if' is important — no safe retreat is available."
He added later, "We must stand our ground to ensure that our laws reduce violence, and take a hard look at laws that contribute to more violence."
Since Martin's shooting and Zimmerman's acquittal over the weekend, activists have called for justice in the case and for a change in laws. This might be the first step in the Obama administration's response. The Justice Department has already said it is launching an investigation into the Martin case, although the White House won't give further details.
During his speech, Holder also warned against violent altercations with law enforcement in the aftermath of the trial.
Another subject Holder addressed was voting rights. Many civil-rights leaders have worried that in the aftermath of the Supreme Court decision, Congress wouldn't follow through with setting standards for the Voting Rights Act. But Holder pushed Congress, touting its importance.
"Quite simply, Congress must take steps to ensure that every eligible American has equal access to the polls," Holder said. "We will not hesitate to take aggressive action, using every tool that remains available to us, against any jurisdiction that attempts to take advantage of the Supreme Court's ruling by hindering eligible citizens' free and fair exercise of the franchise."
Here are Hodler's full remarks.