A Terrifying Sentence From the Latest Edward Snowden Leak Story
How might an NSA analyst abuse the power to see the IP address of every visitor to any website?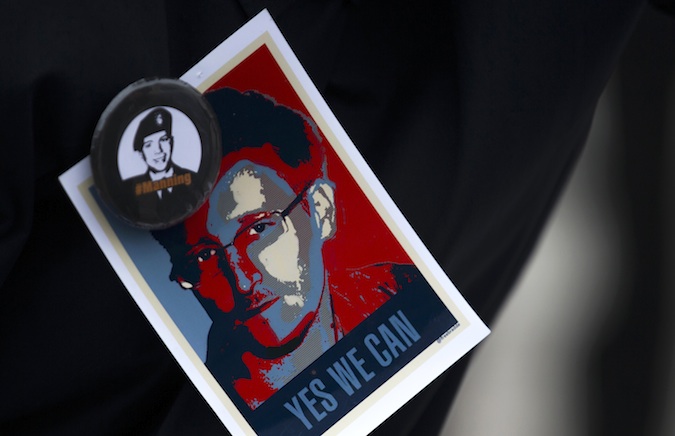 Reuters
Over at The Guardian, Glenn Greenwald reports that "a top secret National Security Agency program allows analysts to search with no prior authorization through vast databases containing emails, online chats and the browsing histories of millions of individuals, according to documents provided by whistleblower Edward Snowden." It's the story he's been promising readers since Sunday.

There are numerous alarming revelations. Here's just one of them:
The XKeyscore program also allows an analyst to learn the IP addresses of every person who visits any website the analyst specifies.
Rather than name the potential abuses I'm thinking about right now I'd like to throw this one open for reader discussion. Imagine that you're an NSA analyst inclined to abuse your authority. How might you exploit the ability to learn the IP addresses of all visitors to any website?

Comments and emails are both appreciated. Perhaps I'll send the most terrifying possibilities to my senator, Dianne Feinstein. Sometimes I wonder if she has actually thought of all the potential abuses that she and her colleagues help to enable.