You Should Follow Iran's New President on Twitter
@HassanRouhani gives some insight into the new president's policies.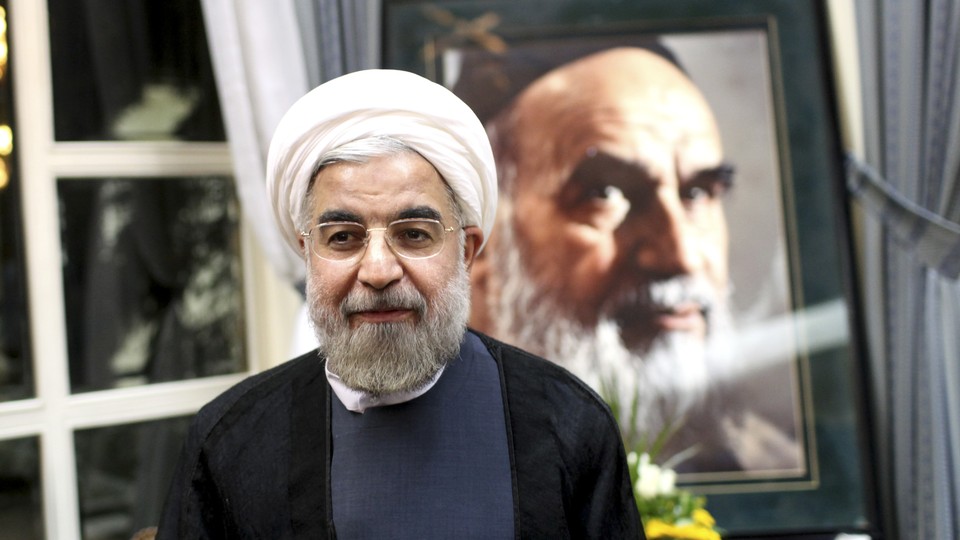 Iran's new president is quite the tweeter.
Just on Monday morning, Iranian President-elect Hassan Rouhani tweeted around 50 times, most of which were in English. The tweeting blitz coincided with a press conference, where he said he will work to end the sanctions that have devastated the Iranian economy by attempting to negotiate with the United States and its allies. He is expected to take office in early August.
The Western-educated cleric is clearly attempting to get the attention of the outside world and bolster hope for a resolution on the country's nuclear program. If Rouhani comes off as more moderate and sensible, U.S. and European officials might be willing to engage with the new leader.
Already, U.S. officials are publicly saying they are hopeful for the new elections; White House Chief of Staff Denis McDonough said on Sunday the election is a "great opportunity." Elected as a moderate voice, his overwhelming election was based on reform and change, away from hard-liners who he said brought on the crippling sanctions.
But skeptics say this is a familiar Iranian strategy: attempt new negotiations, most likely with Europe, while simultaneously expanding its nuclear program. Rouhani even described this strategy in 2004, while also touting Iran's attempts at splitting Europe and the U.S. on nuclear negotiations. You might already see hints of that strategy in his Twitter feed:
Here are more of his tweets: