With Joe Biden at the Senate, Immigration Reform Is Passed
.photo.right{display:none;}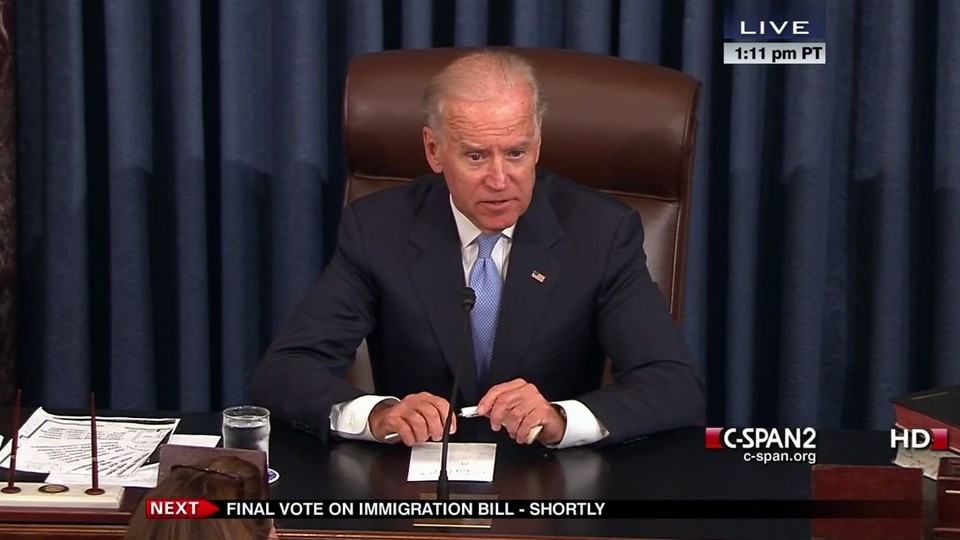 As the Senate voted 68-32 to pass comprehensive immigration reform Thursday afternoon, there were 100 senators — and one Joe Biden — present.
Being a longtime Senate veteran, Biden likes to drop in on his old stomping grounds for big votes. And it's his right to do so as the vice president. In fact, it's one of the few constitutional duties that he actually has.
Since taking office four years ago, Biden has presided over Senate votes several times — sometimes for successful votes and sometimes for failing votes. Here's a look back at which votes he traveled down Pennsylvania Avenue in order to be present.
The Affordable Care Act - Dec. 24, 2009
New START Treaty - Dec. 22, 2010
Democratic Tax Plan - July 25, 2012
Background Checks - April 17, 2013
Immigration Reform - June 27, 2013
(C-SPAN)
All photos provided by C-SPAN
Immigration Reform - June 27, 2013
(C-SPAN)
All photos provided by C-SPAN