Why Going to the National Parks This Summer Might Be a Horrible Idea
The sequester will cut back on bathroom cleanings, and it's going to be hot.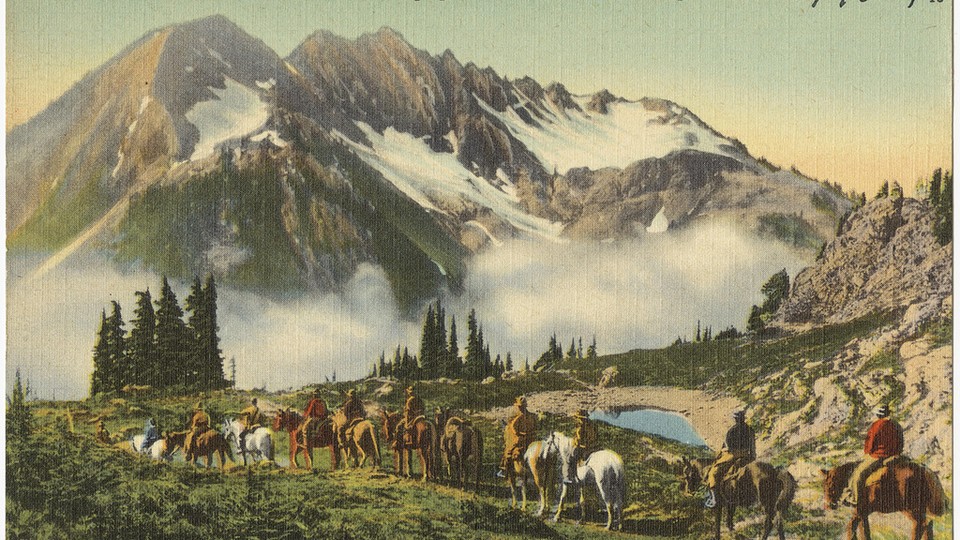 With summer gas prices expected to be the lowest in three years, it would seem like a good idea to pack up the minivan, drag the kids out of the air conditioning, and take a quintessential American road trip to the National Parks, otherwise known as our "best idea."
Besides the usual reasons why such a trip might be awful — the kids refuse to walk more than a half mile in any given direction, cell service stinks, mosquitoes eat your flesh, you've stepped into a world where fanny packs are still acceptable — this summer might provide a few extra annoyances. Mainly, we can blame budget cuts due to sequestration. But there are some other reasons as well.
The bathrooms will stink even more than usual.
To prepare for the rush of tourists that come to the parks every summer, the Park Service usually hires about 10,000 seasonal workers to keep up the parks. This year, due to a $153.4 million budget cut, that number will be 9,000. And Stateline's Rita Beamish explains, the reduction will "result in less-frequent mowing, sand-covered bike paths, messier restrooms, and fewer interpretive programs." At the Grand Canyon, bathrooms will be cleaned only once a day, not twice a day as usual. The Park Service is also in a hiring freeze for its year-round staff, with 900 vacant positions remaining unfilled for the summer. Cuts will also reduce park hours, and, counter-intuitively cut volunteer workers because there won't be permanent staff to oversee them.
Waiting in line next to obnoxious, fanny-pack-wearing tourists will take longer.
Every park will handle the cuts differently, but the Grand Canyon will shrink its visitor center's hours by two and have fewer workers on the gate. That will likely cause longer waits than usual. And who likes to make small talk while waiting in line? "We hope that visitors are not impacted by those cuts, but you can't cut well over a million dollars from a park this size without feeling and noticing that," Maureen Oltrogge, a Grand Canyon spokesperson told a Florida TV station.
Prepare for minor annoyances at many major national attractions: No evening visiting hours for the Liberty Bell in Philadelphia; less garbage pickup in D.C.'s Rock Creek Park; closed roads in the Grand Tetons; fewer rangers in places like Isle Royale in Michigan (which can mean longer response times for emergencies).
It's going to be hot.
(NOAA)
According to the National Oceanic and Atmospheric Administration, climate models "indicate enhanced chances for above-normal temperatures" for much of the country. In June, above-average temperatures are predicted for the Western half of the country (where many of our more popular parks are). When stretched out to August, the outlook predicts above-average temperatures for just about all of the U.S. for the entire summer. So those uncleaned park bathrooms will be extra pleasant.
There may be a lot of traffic.
The worst part about a road trip is usually the road part of it. The U.S. Energy Information Administration anticipates the lowest gas prices in three years, at $3.63 a gallon. Yes, this can be seen as a good thing for summer vacationers. But lower gas prices may inspire more people to hit the road, which may require more drivers to hit the brakes.
(EIA)