White House: Syria Has Used Chemical Weapons
Reports circulate the U.S. will train and arm rebels inside Jordan.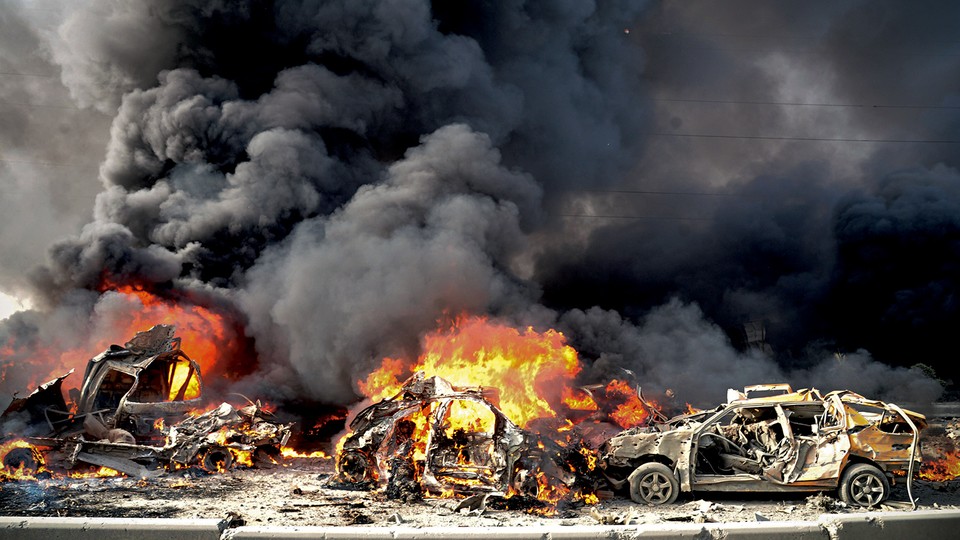 The White House on Thursday confirmed that Syria has used chemical weapons and will increase military assistance to rebels. But officials will not specifically say what new aid it will give rebel fighters.
For months, President Obama called the use of chemical weapons "a red line" that would be met with swift action from the U.S. However, critics of the president, most notably Sen. John McCain, R-Ariz., have said that the U.S. has delayed too long. Following an investigation by U.S. and European investigators, the White House has concluded that chemical weapons have been used by President Bashar al-Assad's regime.
"Following a deliberative review, our intelligence community assesses that the Assad regime has used chemical weapons, including the nerve agent sarin, on a small scale against the opposition multiple times in the last year," White House Deputy National Security Adviser Ben Rhodes said in a statement Thursday.
Rhodes said the intelligence community has "high confidence" in the assessment, which found that 100 to 150 people have died from chemical-weapons use.
Part of the U.S. response will be to arm and train rebels within the Jordan, The Wall Street Journal reports. In order to protect those rebels, the U.S. will enforce a no-fly zone within Jordan and 25 miles into Syria. This limited no-fly zone is also aimed at protecting refugees in Jordan and will cost $50 million per day.
The president has made a decision about providing more support, but Rhodes would not discuss or confirm this plan. He said, instead, that the U.S. will increase the "scope and scale" of assistance to the rebel Supreme Military Council. The aid would be substantively different both militarily and politically, he said.
"We are aiming to be responsive to the needs of the Syrian opposition," Rhodes said. "I can't go through an inventory of the type of assistant we're going to provide."
Rhodes also said that the Obama administration will consult with Congress.
Russia has reinforced its ties to the Assad regime in recent weeks, sending further weaponry as rebel forces seemed to have lost ground. The White House again pressured Russia to allow Assad to step down and help further a dialogue between the regime and rebels.
This week, the United Nations said that at least 93,000 Syrians have died in this conflict, and estimates the number is substantially larger. Since last July, the report notes, at least 5,000 people have died every month.
For the first time in April, Obama acknowledged the likelihood that the Assad regime used chemical weapons, but wanted those suspicions to be confirmed by investigators. It was only after those results confirmed the chemical-weapons use did the U.S. respond to its threat.
Rhodes outlined what tools the U.S. used to detect the use of chemical weapons, even though the Assad regime would not allow United Nations personnel to investigate:
The New York Times adds this:
According to a C.I.A. report, which was described by an American official who declined to be identified, the United States has acquired blood, urine and hair samples from two Syrian rebels — one dead, and one wounded — who were involved in a firefight with Syrian government forces in mid-March near the town of Utubya, northeast of Damascus.
Here is some analysis from Twitter: