Where Are All the Watchdogs?
Ted Cruz is taking issue with the 1,988-day vacancy in the State Department's Office of the Inspector General.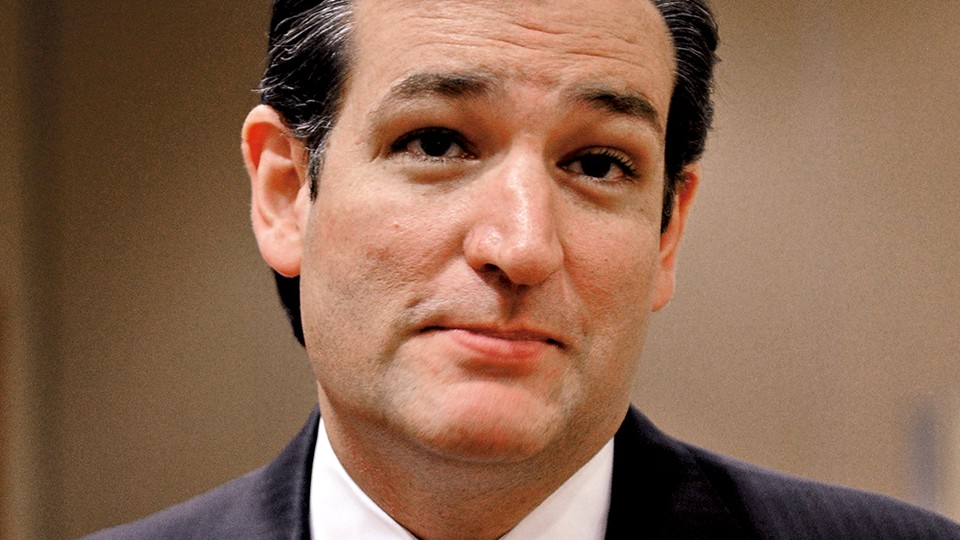 It's been nearly 2,000 days since there was a full-time watchdog at the State Department, and Sen. Ted Cruz is going to do something about it.
The Texas Republican is threatening to block any State Department nomination, including Samantha Power as the next ambassador to the United Nations, until President Obama nominates an inspector general.
In a letter to Senate Majority Leader Mitch McConnell, provided to The Daily Beast, Cruz writes:
During the last five years we have witnessed deadly attacks on our diplomatic personnel in Libya, mismanagement of security contractors at our embassy in Afghanistan, and wasted taxpayer money for police training in Iraq. Due to the repeated failures in the execution of the State Department's mission, President Obama must nominate a credible and independent inspector general for the State Department as soon as possible.
In addition to any nominee to the State Department, Cruz will also block nominees to the United States Agency for International Development and the Broadcasting Board of Governors. Additionally, in recent weeks the president has nominated more than a dozen new ambassadors that Cruz could block.
The State Department has come under fire lately after a department whistle-blower accused U.S. Ambassador to Belgium Howard Gutman of soliciting prostitutes.
Inspectors general have been all over the place recently, especially with the Internal Revenue Service scandal. But the State Department is not the only agency that has this vacancy, which it's had for 1,988 days since June 16, 2008. The Project on Government Oversight shows just how long six other government agencies have been without an inspector general:
Department of the Interior: 1,584 days
Department of Labor: 1,444 days
National Endowment for the Humanities: 880 days
Department of Homeland Security: 850 days
Agency for International Development: 620 days
Department of Defense: 550 days