What Motivation Does Russia Have to Extradite Snowden to the U.S.?
The U.S. has convicted several extradited Russian nationals in recent years, to Russia's dismay.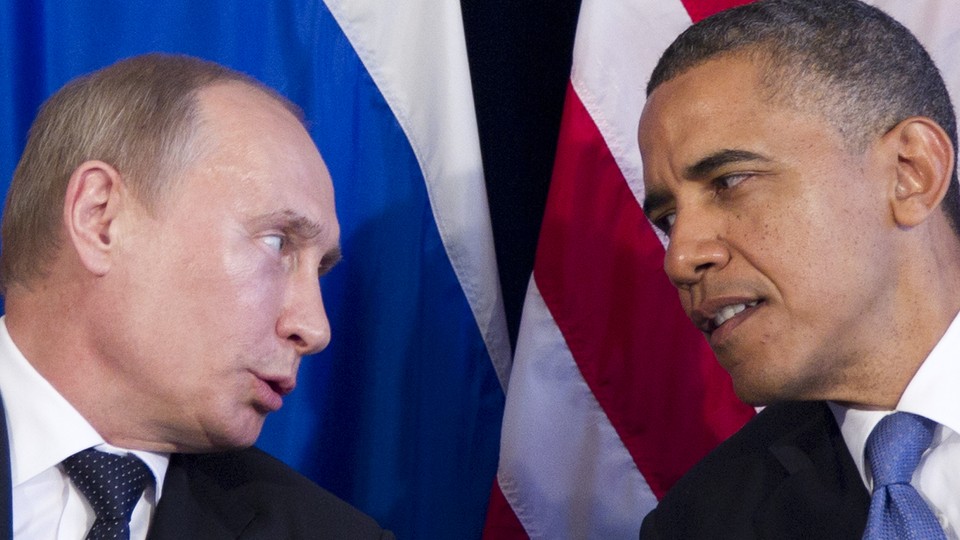 U.S. officials are pleading with Russia to turn Edward Snowden over to American authorities, but the Russians might not have an incentive to cooperate. In recent years, stories involving U.S. and Russian extraditions reveal only tensions between the nations.
Just in May, Russia heavily criticized the U.S. for requesting extradition of a suspected Russian arms dealer from Lithuania. The Russian, Dmitry Ustinov, was accused of smuggling, money laundering, and exporting illegal goods in the U.S.
The Russian embassy said at the time that it would do "everything necessary to defend the legal rights" of Ustinov, reported Bloomberg News.
Russian national Vladimir Zdorovenin was extradited to the U.S. from Switzerland in 2012 on cybercrimes charges, which was denounced by Russia. Zdorovenin was given a three-year prison sentence.
"Unfortunately, this is not the first time when U.S. special services organize the detention of our nationals in third countries, often on dubious grounds and by provocative methods," Foreign Ministry spokesman Alexander Lukashevich said at the time, according to Russian news service RIA Novosti.
In 2010, Thailand extradited alleged arms dealer Viktor Bout to the U.S. The move met by harsh criticism from Russia, as officials called the extradition a "blatant injustice." Bout was arrested in 2008 in a U.S.-led operation in Bangkok following accusations that he tried to sell arms to Colombian rebels, and supplied weapons to fighters in Africa and the Middle East.
"I consider this to be unprecedented political pressure on the judicial process and on the government of Thailand," Russian Foreign Minister Sergei Lavrov said then, according to the BBC. "This whole story is an example of blatant injustice. We, as a state, will continue to render all necessary assistance to Viktor Bout as a Russian citizen."
Bout is currently serving a 25-year prison sentence in the U.S. The Justice Department has denied requests from Russian officials to extradite Bout back to his home nation.
In 2005, officials asked Switzerland to extradite Yevgeny Adamov, the former head of the Russian atomic energy ministry, to the U.S. on fraud charges for diverting $9 million that the U.S. Energy Department gave Russia to improve its nuclear program. The U.S. effort to extradite Adamov was criticized by Russian officials as a breach of their "rights and legitimate interests." Adamov was eventually extradited to Russia, where he served only two months in prison after being convicted in 2008.
As the stories of extradition disagreements continue between the two countries, Russia wouldn't be returning any favors to the U.S. by turning over Snowden.