Washington's Shameful Grandstanding Against the IRS
If there was malfeasance, prosecute it. But don't demagogue employee retreats, a morale builder as essential in the public sector as the private.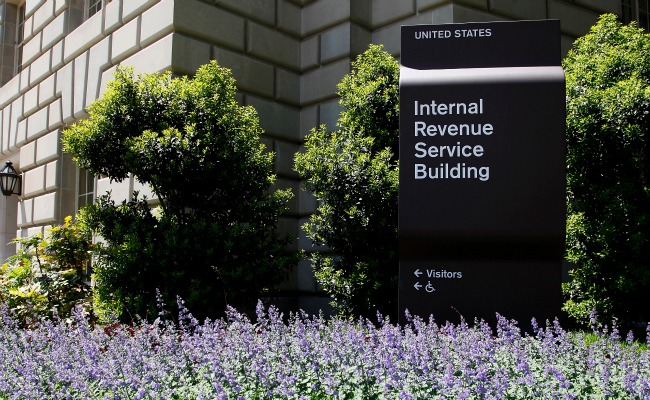 I had not intended to write about the IRS scandal until I sat through repeated airings on cable-news shows of a video showing agency employees line dancing at a conference, spurring pols of both parties to take potshots at the agency for the latest outrage.
It is the potshots -- cheap shots, actually -- that irked me. I don't know at this point if the IRS is guilty of indefensible or corrupt uses of public money in the many conferences it put on from 2010 to 2012 (although the practice of lumping together more than 200 meetings, big and small, over a long time, to get a high aggregate figure to demagogue is tried and true). It may be that the IRS employed consultants who were overpaid, or had kickbacks, or cavalierly paid full price for hotel rooms when better deals were to be had.
But here are some things for readers to consider. The Internal Revenue Service is stocked with employees who have to keep ahead of extraordinarily complex and ever-changing tax laws, while also dealing with tax lawyers, tax experts, and accountants who make millions of dollars to find ways to subvert, exploit, or distort the law for their clients. By the standards of those tax experts, the IRS employees are overworked and underpaid, not to mention despised by many Americans for what they do.
I have been to hundreds of conferences run by corporations, trade associations, professional associations, law firms, television networks, and other entities in the private sector; most have been designed to build morale and provide training for employees. The employers spend tons of money to create the best climate for employees to do their jobs, work with their colleagues harmoniously, feel good about their employers and their roles, and so on. These private-sector entities would not compromise their bottom lines and spend their money unnecessarily to create junkets or useless frivolities.
Most of these conferences have had programs aimed at entertaining as well as enlightening the participants, and I have seen dances, magic shows, and lectures by famous outsiders or not-so-famous outsiders, along with awards given, plaques presented, and other "frivolous" exercises to build teamwork and help people integrate the messages and training. If a hokey line-dance exercise could make IRS employees feel more like they were part of a team appreciated by higher-ups and doing important work, good for them. If that helped them pay closer attention to training videos that used costumes or parodies of television shows as aids to keep them focused on the real message, great. If malfeasance occurred, by all means go after it. But the knee-jerk journalistic and political grandstanding here is shameful.