The Humiliating Fundraising Existence of a Member of Congress
A reporter overhears a representative dialing for dollars and live tweets the whole disheartening spectacle.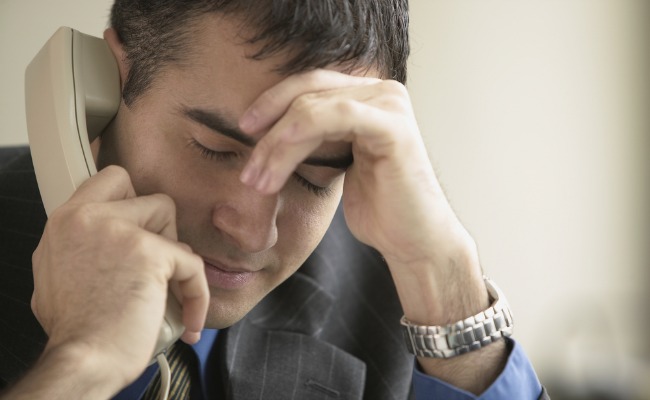 Why would anyone want to be an elected official? Sure, we all know the regular responses: an issue someone is passionate about, a call to service, etc.; or, less charitably, a thirst for power and attention. But with a Congress that seems incapable of doing much of anything, where a representative is just one of 435 other low-ranking officials, and with an approval rating hovering below Fidel Castro, there's not much incentive. And there's plenty on the negative side of the ledger.
House members have always had to face an election every two years, but things have gotten even worse as even small-bore races have become multimillion-dollar affairs. The Huffington Post revealed in January that Democratic freshmen are instructed to spend four hours a day dialing for dollars -- that's as much time as is recommended for talking to constituents, doing "strategic outreach," and doing the actual work of Congress in committees and on the House floor. (Even worse, a former congressman told HuffPost that sounded like a lowball to avoid scaring newbies.)
The New Yorker's Ryan Lizza happened to overhear an anonymous Democratic member doing that drudge work today, and he live-tweeted it. The whole thing is worth the stomach-churning read. Next time you wonder why Congress can't get more done, or why higher-caliber people don't run for office, this might help to answer the question. (This episode of This American Life is also highly recommended.)