That Was Quick: Texas Moves Forward With Voter ID Law After Supreme Court Ruling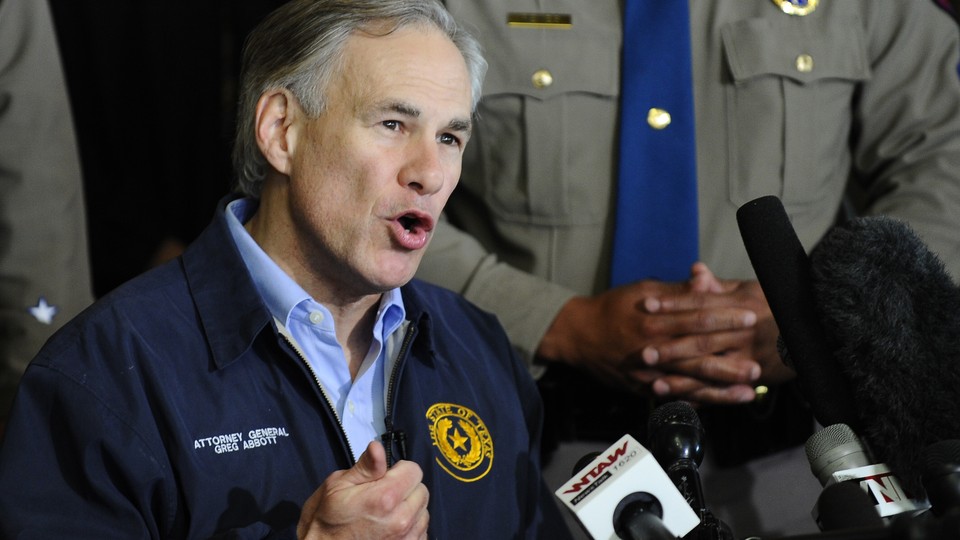 Just hours after the Supreme Court handed down a ruling that guts parts of the Voting Rights Act, Texas is moving forward with a controversial voter ID law that state Attorney General Greg Abbott hopes to implement right away.
"With today's decision, the state's voter ID law will take effect immediately," Abbott said in a statement to the Dallas Morning News. "Redistricting maps passed by the Legislature may also take effect without approval from the federal government."
The Texas law requires voters to show photo identification to vote — a measure that was blocked by the Justice Department, arguing the law could discriminate against racial minorities. At the time, Attorney General Eric Holder called the law a "poll tax."
Although the Justice Department still maintains the right to approve voting-rights laws in counties that have historically implemented discriminatory laws against minorities, Congress now needs to determine those areas. The high court threw out Section 4, which defined those areas as including Alabama, Alaska, Arizona, Georgia, Louisiana, Mississippi, South Carolina, Texas, and Virginia, and other precincts.
Here are some of Abbott's tweets announcing the state's decision: