Supreme Court to Arizona: No, You Cannot Ask Voters to Prove Citizenship
The federal government requires a simple signature to ensure a voter's citizenship. Now, states can't preempt that.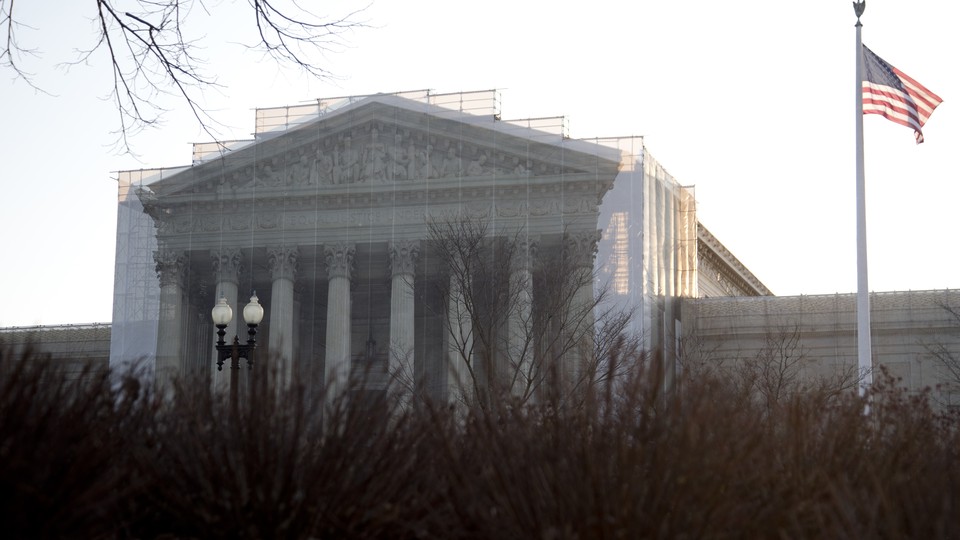 The Supreme court overturned an Arizona law Monday that requires proof of citizenship from people registering to vote. Since 2004, Arizona has not accepted registration forms without a proof of citizenship (e.g. birth certificate, passport, etc.). Even though the state and the federal government agree that noncitizens shouldn't vote, they didn't agree on how that idea should be executed. The question before the Court: Can Arizona preempt the federal goverment by asking for a birth certificate?
The Court today ruled against Arizona, 7-2, invalidating its law.
In the opinion, Justice Antonin Scalia, siding with the Court's liberal wing, spelled it out (emphasis added):
Arizona's reading would permit a State to demand of Federal Form applicants every additional piece of information the State requires on its state-specific form. If that is so, the Federal Form ceases to perform any meaningful function, and would be a feeble means of "increas[ing] the number of eligible citizens who register to vote in elections for Federal office." [That's the language of the Voter Registration Act.]
Justices Clarence Thomas and Samuel Alito dissented. In his opinion, Thomas argued that the Arizona requirement followed the spirit of the law, seeing that a citizenship requirement already exists.
"I would construe the [federal]  law as only requiring Arizona to accept and use the form as part of its voter registration process," he wrote, "leaving the State free to request whatever additional information it determines is necessary to ensure that voters meet the qualifications it has the constitutional authority to establish."
Alito said that the Court's decision brushes aside state's rights in a way that "produces truly strange results." The majority opinion, he added, "makes little sense." Basically, he argues that preempting states is not what Congress had in mind while authoring the national Voter Registration Act.
Proper respect for the constitutional authority of the States demands a clear indication of a congressional intent to preempt state laws enforcing voter qualifications. And while the relevant provisions of the Act are hardly models of clarity, their best reading is that the States need not treat the federal form as a complete voter registration application.
Since the Arizona law was enacted, Arizona has reportedly thrown out 31,000 voter applications. Opponents of the law have said it unnecessarily keeps people from the polls.