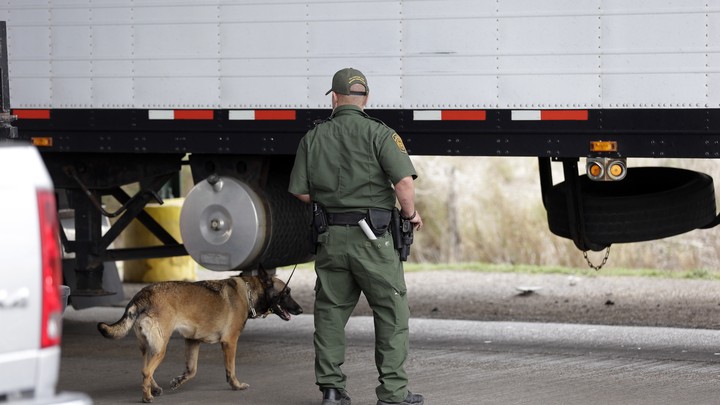 Fewer than half of Americans think the Homeland Security Department should be responsible for determining if the country's borders are secure, according to the latest United Technologies/National Journal Congressional Connection Poll, indicating a small preference for a national agency over state and local government.
Forty-three percent of adults said Homeland Security should decide whether America's borders are secure, the survey found, while 38 percent said the authority should lie with state and
local government. The findings split along familiar partisan and ideological lines: Democrats indicate a greater trust in the federal government, and Republicans show a stronger preference for local options.
Only 13 percent of adults said Congress should be in charge.
If Congress links a pathway to citizenship to a new heightened standard of border security as part of its immigration-reform bill, respondents to the survey were asked which government agency should be responsible for determining if that standard had been met. 
Among those who thought linking the two objectives is a good idea, 49 percent thought the Department of Homeland Security should have the responsibility while 34 percent said state and local governments should. But among those who said the dual goals should not be linked, more people picked local government to certify security at the border over the federal option, 42 percent to 39 percent.
The question produced a stark partisan split. Fifty-seven percent of Democrats think the Department of Homeland Security should be in charge and 26 percent pick local options. Among Republicans, there's a greater belief in state and local governments, but the difference is smaller. Forty-six percent of Republicans said local authorities should have the power, while just 39 percent picked the federal government.  
White men and women also hold far different views — 46 percent of white men believe state and local governments should have the responsibility while 49 percent of white women think the federal agency should.
The poll, conducted by the Princeton Survey Research Associates International, surveyed 1,004 adults from June 13 to June 16. The live telephone interviews included calls to landlines and cell phones, and the poll has a margin of error of 3.6 percentage points.  
We want to hear what you think about this article. Submit a letter to the editor or write to letters@theatlantic.com.