Senator Frank Lautenberg of New Jersey Has Died at 89
The Senate's last World War II veteran planned to retire at the end of his term in 2014.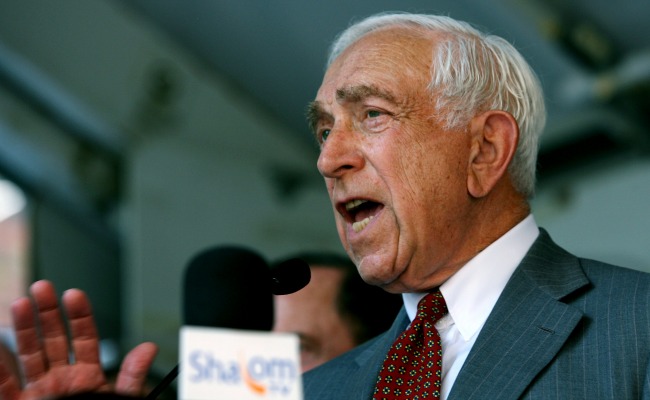 Reuters
New Jersey Sen. Frank Lautenberg, who was first elected to the Senate in 1982, died Monday morning of viral pneumonia at the age of 89. Lautenberg, who was up for reelection in 2014, announced earlier this year that he would retire at the end of his term. He was the last World War II veteran in the Senate.
New Jersey's Republican Governor Chris Christie will now be tasked with appointing someone to fill the Senate seat, setting off a potential political fight with Newark Mayor Cory Booker.
"I am not announcing the end of anything," Lautenberg said in a retirement statement to Newark's Star-Ledgerin February. "I am announcing the beginning of a two-year mission to pass new gun safety laws, protect children from toxic chemicals and create more opportunities for working families in New Jersey. While I may not be seeking re-election, there is plenty of work to do before the end of this term and I'm going to keep fighting as hard as ever for the people of New Jersey in the U.S. Senate."
For more on the senator's career, see our Almanac profile here. National Journal's vote rating analysis placed Sen. Lautenberg as the sixth most liberal senator in 2012.