Obama's New Climate Plan Is a Big Deal for Environmentalists
Bypassing Congress could allow the president to make major progress against carbon pollution -- a rare victory for beleaguered greens.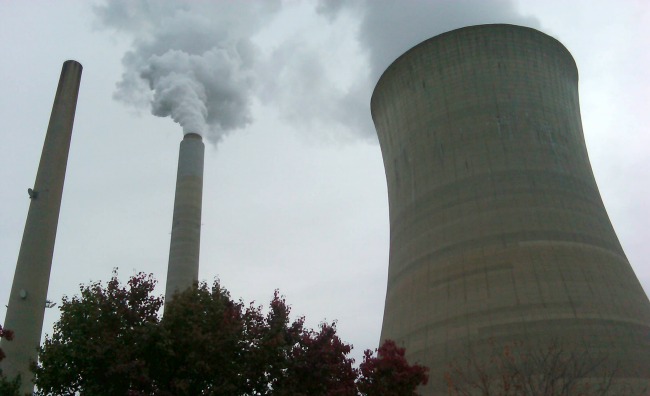 Reuters
The past few years have not been easy on environmentalists. The federal legislation that represented their biggest hope of addressing climate change, cap-and-trade, died in the Senate in 2010, and ever since, Republican lawmakers have made clear they'd sooner abolish the Environmental Protection Agency than pass environmental legislation. Greens have clashed with the Obama administration over the Keystone oil pipeline, which remains in limbo despite their pleas to kill it. Year after year, the earth keeps getting hotter, the weather more extreme.
From Al Gore to major Democratic donors to the Sierra Club, enviros have called out Obama for seemingly allowing the issue to languish. And yet -- like labor activists, campaign-finance reformers, and other routinely ignored members of the progressive coalition -- they have little leverage when the other side is so clearly hostile to their priorities.
On Tuesday, Obama will finally give this community something to cheer about. In an afternoon speech at Georgetown University, the president is set to announce a set of unilateral actions to address the climate crisis. (Follow live coverage of the speech here.) The centerpiece: a directive to the EPA to begin drafting regulations limiting the amount of carbon pollution existing power plants can emit. It's bound to be hugely controversial and will be tied up in rulemaking and litigation for years before it can be implemented. But to beleaguered enviros, it's a rare stroke of good news.
"It's by far the most ambitious and comprehensive administrative action on climate change we've ever seen proposed," said Gene Karpinski, president of the League of Conservation Voters. "He has said, 'If Congress doesn't act, I will.' It's clearly time to act, and he's setting out a bold, ambitious, comprehensive plan for what he can do without needing to rely upon Congress."
Is this really a significant blow against climate change, then, or just the best advocates could hope for given the circumstances? Karpinski insisted it's a major move by any standard: Existing power plants generate about 40 percent of the U.S.'s total carbon emissions, and depending on how the rules are crafted, the new push could achieve a 17 percent reduction in greenhouse gas emissions by 2020 -- the same goal cap-and-trade was meant to hit. (Cap-and-trade, however, would have kept reducing emissions beyond that horizon, something this action can't achieve.)
"If [EPA does] as strong a proposal as they can do on power plants, that can be a huge bite out of pollution from the single biggest source," Karpinski said.
In political terms, the environment has receded mightily as an issue since the heady days when Nixon created the EPA. Successive versions of the Clean Air Act passed with huge bipartisan majorities in Congress under two Republican presidents, Nixon and George H.W. Bush. These days, not only is climate legislation a nonstarter, Republicans see the very idea as a potent political weapon, and even many Democrats are leery of raising an issue many see as a job-killer.
But despite the impression of a looming, perpetually unaddressed crisis, Karpinski said things are actually getting gradually better, at least where U.S. emissions are concerned. New mileage standards for cars and trucks have already been issued, another major but largely unheralded administrative action. States and localities have taken the lead in pushing renewable energy and pollution controls. "Our air is getting cleaner, our water's getting cleaner," Karpinski said. "We're beginning to bend the curve on carbon pollution, but we need to do better."
Recently, the U.S. fell from its long-held spot as the world's No. 1 polluter, ceding its place to China. Part of the goal of Obama's new push will be to set an example for the rest of the world ahead of a major 2015 climate summit, Karpinski said. And as for Keystone -- which a senior administration official said Monday was "not yet ready for a decision" -- environmentalists seem willing to ignore that for the moment. "Keystone is down the road," Karpinski told me. "[Tuesday's speech] is about huge steps forward."