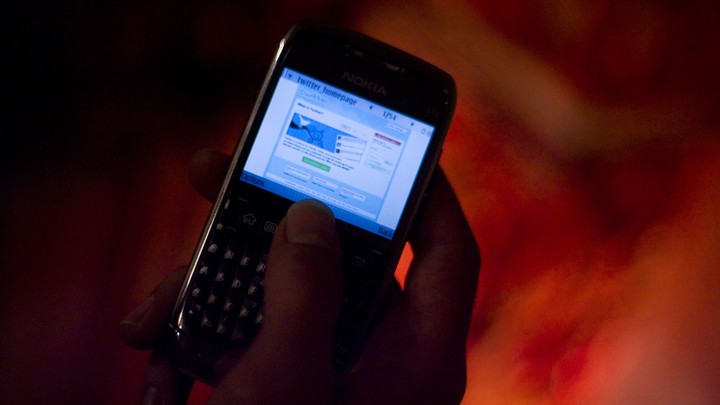 This isn't the first time that the National Security Agency has come under scrutiny for securing the phone records of millions of Americans.
Since George W. Bush started the so-called war on terror, and Congress subsequently passed the Patriot Act, the federal government has found ways of fighting terrorism through surveillance that some would call intrusive — from looking through library records to tapping phone calls.
If you look through stories from today and compare them to, for example, a story from 2006 when the NSA found itself in a firestorm of public outrage for collecting phone records, it's difficult to tell the two apart.
So, try to identify whether the following excerpts are from this week's Guardian's story and its fallout, or a scoop from USA Today in May 2006.
1.   "A massive government database containing the phone records of tens of millions of Americans "¦ marks the modern intersection of two powerful emerging forces: terrorism and technology."
2.   "The National Security Agency is currently collecting the telephone records of millions of U.S. customers of Verizon, one of America's largest telecoms providers, under a top-secret court order issued in April."
3.   "On Capitol Hill, Democrats expressed outrage over the secret project, and some leading Republicans "¦ expressed concern."
4.   "For roughly two years "¦ two Democrats have been stridently advising the public that the U.S. government is relying on 'secret legal interpretations' to claim surveillance powers so broad that the American public would be 'stunned' to learn of the kind of domestic spying being conducted."
5.   "Are you telling me tens of millions of Americans are involved with al-Qaida?' These are tens of millions of Americans who are not suspected of anything." "" Sen. Patrick Leahy, D-Vt.
6.   "As far as I know, this is the exact three-month renewal of what has been in place for the past "¦ years. This renewal is carried out by the [Foreign Intelligence Surveillance Court] under the business records section of the Patriot Act. Therefore it is lawful. It has been briefed to Congress." "" Sen. Dianne Feinstein, D-Calif.
7.   "The secret Foreign Intelligence Surveillance Court granted the order "¦ giving the government unlimited authority to obtain the data for a specified three-month period ... "
8.   "Among the controversies over the database, however, is that it was built without court warrants or the approval of the Foreign Intelligence Surveillance Court, a panel of federal judges established to issue secret warrants, according to people with direct knowledge of the arrangement."
9.   "Actually, the program doesn't involve monitoring the content of telephone conversations.... The NSA is expert at using computers to review vast quantities of digital data — such as phone numbers — to identify patterns of activity."
10.   "Under the terms of the blanket order, the numbers of both parties on a call are handed over, as is location data, call duration, unique identifiers, and the time and duration of all calls. The contents of the conversation itself are not covered."
Answers: 1) USA Today, 2006; 2) Guardian, 2013; 3) USA Today, 2006; 4) Guardian, 2013; 5) USA Today, 2006; 6) June 6, 2013; 7) Guardian, 2013; 8) USA Today, 2006; 9) USA Today, 2006; 10) Guardian, 2013
We want to hear what you think about this article. Submit a letter to the editor or write to letters@theatlantic.com.