Michele Bachmann May Be Leaving Congress, but GOP Candidates in Minnesota Can't Shake Her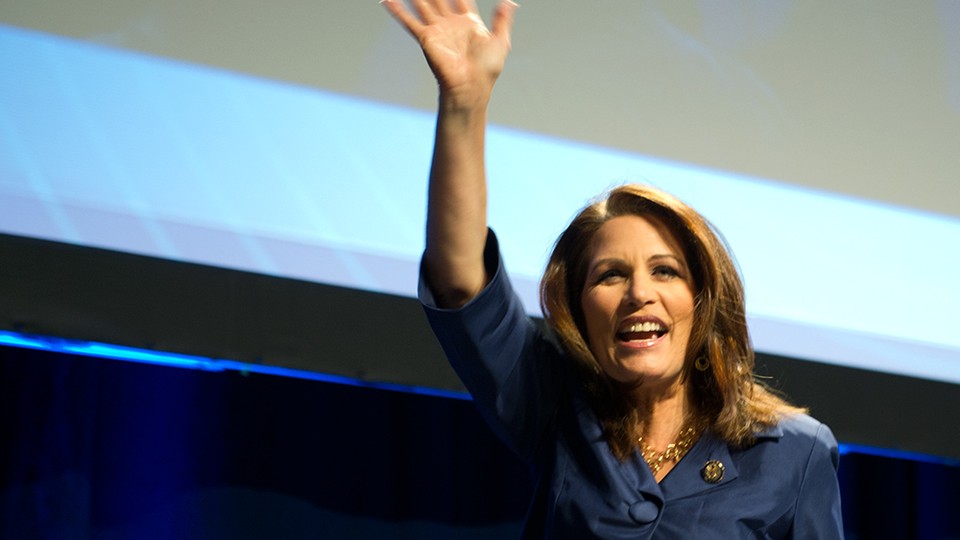 Democrats' favorite boogey(wo)man is leaving the House next year, meaning they'll have to find a replacement for Rep. Michele Bachmann, R-Minn., as the go-to example of everything that's wrong with the GOP. National Democrats don't seem to have settled on a target yet, but in Bachmann's home state opponents seem to have landed on the "next Michele Bachmann" — everyone.
From the state's House races to its gubernatorial contest, more than a few Republican candidates have found themselves tabbed with the "Bachmann 2.0" label. Businessman Stewart Mills has "very extreme tea party views which are closely aligned with Michele Bachmann," says a fundraising e-mail from Rep. Rick Nolan. State Rep. Mike Benson, a candidate for Congress, is "another Michele Bachmann" who "will try to fill her void as an extremist who cares more about partisan politics than getting things done for constituents," Democratic-Farmer-Labor Party Chairman Ken Martin said in a release.
Gubernatorial candidate Kurt Zellers, Rep. Erik Paulsen, and Tom Emmer, who's running to replace Bachmann, have been getting the same treatment on liberal Minnesota blogs. Zellers appeared at a Grover Norquist "Taxpayers Rally" also attended by Bachmann, proving he's willing to "align ... with extremists," according to an Alliance for a Better Minnesota blog post. Paulsen, the group says, is Bachmann's "Congressional Soulmate." And Emmer has been characterized as the "next Michele Bachmann" and "Michele Bachmann 2.0" (to be fair, Emmer hasn't exactly shied away from that label).
While GOP Rep. John Kline has so far escaped that specific label, Democrats have taken to noting his voting record puts him to the right of Bachmann, according to National Journal's vote ratings. The difference between them, Democrats say, is not their message but its volume. At least one Republican, Senate candidate Mike McFadden, has avoided comparisons to Bachmann, but that's probably only because he's already been tagged with another label: "Minnesota's Mitt Romney."