Meet Jeffrey Chiesa (kee-AY'-sah), the Newest U.S. Senator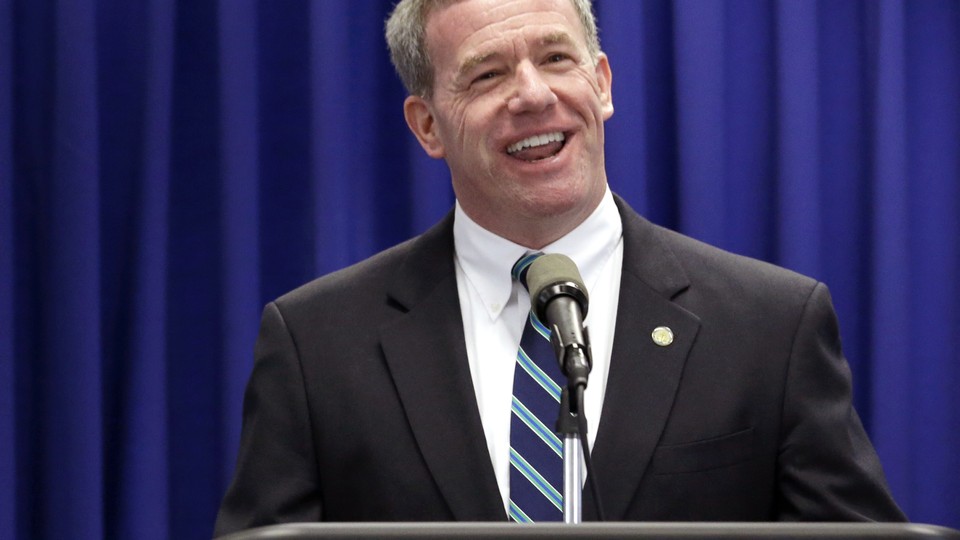 New Jersey Gov. Chris Christie hasn't made anyone happy with how he's handled Frank Lautenberg's freshly vacant Senate seat. And on Thursday, he might have further upset Republicans who had hoped to win come the special election in October. That's because Jeffrey Chiesa, Christie's freshly minted interim senator, doesn't want to run for the seat, which will leave the race more or less uncontested for the Democrats. Christie could have given a willing contender a big head start with an appointment.
That's not to say Chiesa is unqualified or will perform poorly in the possibly pivotal role (now that the Senate has one more Republican vote). Here are some things to know about Chiesa.
He Launched a Gun Buyback Program in the Weeks After Newtown. He's a Destroyer of Guns.
On Jan. 10 of this year, Attorney General Chiesa announced a gun buyback, which paid $250 for each working weapon turned in. Early last month, Chiesa called the program a success after the state managed to collect more than 10,000 weapons. He also aggressively defended the buyback to the state Assembly.
"What are you going to do with the guns?" a reporter asked him at the gun buyback. "We will destroy them," Chiesa said.
He Has Piggybacked on Chris Christie's Entire Public Career.
Chiesa met Christie in 1988, when they both were working for the law firm Dughi, Hewit & Palatucci, and followed Christie to the U.S. Attorney's Office in 2002. At the time, Christie was the top attorney in the office. When Christie became governor, Chiesa followed. He led the transition team and was named chief counsel. In January 2012, he was sworn in as New Jersey attorney general.
He Doesn't Drink Rubbing Alcohol. And He Doesn't Think You Should, Either.
At the end of last month, state investigators revealed the results of Operation Swill, which showed that 29 bars and restaurants in New Jersey — including TGI Fridays and Applebee's — put "cheap booze in premium-brand liquor bottles." As then-Attorney General Chiesa said, "I wouldn't drink rubbing alcohol in my house. It serves as a very specific purpose: to rub."
His Actual Stance on Same-Sex Marriage Is Pretty Vague
When Chiesa started his stint as attorney general, he was put in the position of defending the state's civil union laws. But he made it clear in a series of interviews that his own personal feelings on gay marriage weren't, well, clear. "It's not my role to get into the policy of that in terms of what the Legislative or Executive branches do," he told the Associated Press.
An interview with New Jersey public television wasn't much more clear: "The job of the Attorney General is very specific. My roll, as the legal adviser, is to defend the constitutionality of the laws as they're passed. We'll continue to do that...If there's other laws [regarding same-sex marriage] that are passed, it'll be our job to do the same thing, whatever the state of the law is."
He Has a Rowdy Sister.
In September 2012, Ellen Cook — Chiesa's sister — was thrown out of a Bruce Springsteen concert after an intoxicated altercation. She wasn't charged with anything, and as NJ.com reported, "Along with 16 other people, she was escorted from the concert area as is common practice for these situations." Let's give her the benefit of the doubt and assume getting kicked out of a concert while in New Jersey isn't an uncommon event. Chiesa, who was there with Christie in box seats, drove his sister home.