Lawrence O'Donnell on How to Be Successful on Cable News in Prime Time
The MSNBC host says that his business is the broadcast analogue to the New York Times op-ed page.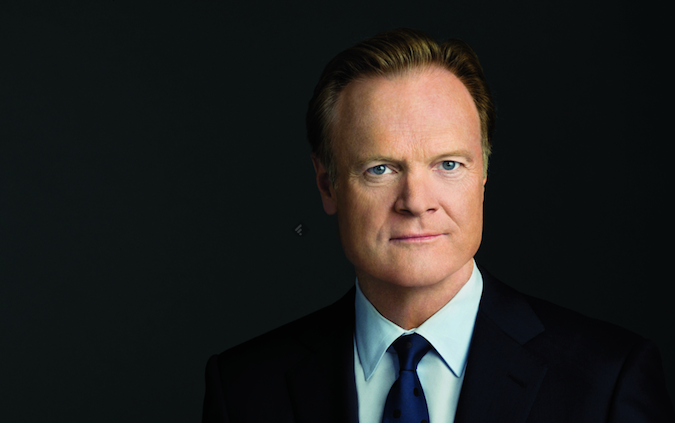 MSNBC.com
"What MSNBC is, what cable news prime time has become in the shows that get the ratings, is the oped page of the newspaper," Lawrence O'Donnell argued Thursday evening in a panel at the Aspen Ideas Festival:

That's what it is.

There's an awful lot of news in the newspaper, in The New York Times, but everybody knows where to go to find out what Krugman thinks, to find out what Maureen Dowd thinks. Everybody knows what that is and they know why it's on a different page. They know why it's at the same place every day. Everybody gets that, and that's exactly what prime time cable is.

Certainly Fox and MSNBC.

And by the way, it's why CNN doesn't have as good a business in prime time. You know, at that point, when you get to 9 o'clock in America, there's nobody who would ever find their way to cable news who doesn't already know every single thing that happened. And what they're doing with their remote is, they're going, I want to see what O'Reilly thinks about this. I want to see what Rachel thinks about this. That's what they're doing -- they're going to the op-ed piece. They know who Krugman is. They know what he thinks about other things, but they want to find out what he thinks about this latest thing. And there's a new thing that happened today, I don't yet know what Rachel thinks about it, so I'm going to turn it on at 9 o'clock and find out. In prime time, if you don't have a question that provokes the reaction, What does O'Reilly think, what does Hannity think, what does Rachel think, then that program will never, ever, over time get as big a rating as the program that has both the provocation of that question and the answer to it. You know, that's why you turn on Bill O'Reilly at 8 o'clock.

This dynamic is what explains a lot of talk radio's audience, and a lot of blog traffic too. Andrew Sullivan's readers keep coming back because they want to see how he reacts to the day's news (as a percentage of readers never fail to remind his occasional guest bloggers). Given how much more efficient reading is than watching TV, it amazes me that anyone chooses to get this via cable.