How NSA Surveillance Jeopardizes Obama's G-8 Trip to Europe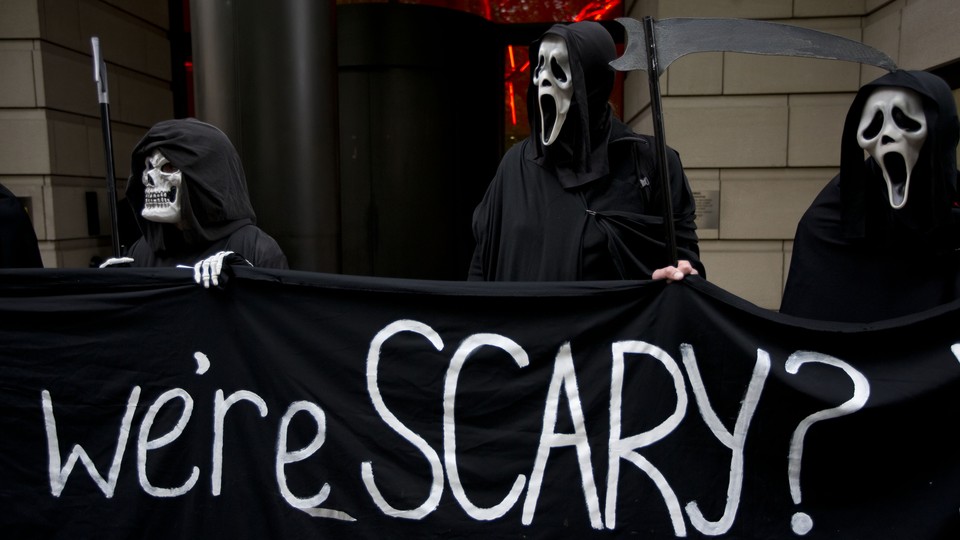 President Obama's task in Europe this week, already daunting as the death toll in Syria mounts and the pressure for a more assertive U.S. policy there grows, has been made even more challenging by the recent disclosures of American surveillance in allied countries.
The president arrives in Northern Ireland early Monday morning to begin an intense three days of behind-the-scenes diplomacy and very-public speechmaking to culminate in what the White House hopes is a spectacular address at the eastern side of the historic Brandenburg Gate in Berlin. The crowd for that could top 200,000. But more important for Obama may be the smaller one-on-one sessions when he is expected to face tough questions about the surveillance disclosures and the evolving U.S. policy on Syria.
Those would come at Lough Erne Resort, a golf resort nestled between two lakes near Enniskillen in Northern Ireland, site of this year's G-8 Summit. Obama is almost certain to hear complaints from several of the allied leaders upset at public disclosure that the FBI and National Security Agency collected data on private calls made by citizens, including those using major internet servers in Europe. Since the disclosure, the complaints have been loudest in Germany, France and Italy. But a nerve was struck across the continent, with Europe long more concerned about privacy than the United States and long annoyed that Europeans had to rely on Internet servers maintained by U.S. companies such as Google and Facebook.
Peter Schaar, Germany's freedom of information commissioner, told Reuters he wanted "clarity" from the United States "regarding these monstrous allegations of total monitoring of various telecommunications and Internet services." Another German official has called for a boycott of the companies. German Chancellor Angela Merkel, who is running for reelection, has said she will raise the issue with Obama this week either at Lough Erne or in Berlin.
"The most upset party in all of this, I think, is the Germans," said Michael J. Geary, an assistant professor at Maastricht University in the Netherlands and an expert on Europe. "The Germans were the most snooped-upon country, apparently, in March. In a country where memories of the former East German Stasi are still quite fresh, the response has been quite critical." Geary described Europeans as "peeved" and "quite annoyed" at the U.S. actions and said they have the potential to set back sensitive trade negotiations and do damage to transatlantic relations. "It's a major PR disaster for the administration," he said. "Now, they have really lost the moral high ground."
Among the questions Obama will face, said Geary, is how much of this information was gathered "simply for security or is it being used for economic advantage in the United States?"
Heather Conley, director of the Europe Program at the Center for Strategic and International Studies, said she expects the European leaders to be "extremely vocal about their concerns" privately. She said the disclosures could prove to be "a major stumbling block" for successful trade talks and revive European concerns about privacy. "Public opinion on this is actually quite strong in Europe," she said.
The White House anticipates the questions. "We certainly understand that, like the United States, countries in Europe have significant interests in privacy and civil liberties," said Ben Rhodes of the National Security Council. "So we will want to hear their questions and have an exchange about these programs and other counterterrorism programs that we pursue in the United States and in partnership." But Rhodes stressed to reporters at the White House that the president will defend the program as "a tool that is essential to our shared security."
"He'll be able to discuss with the other leaders the importance of these programs in terms of our counterterrorism efforts in particular, the constraints and safeguards that we place on these programs so that they have oversight against potential abuses."
No meeting with another leader at the summit is more eagerly anticipated than Obama's session with Vladimir Putin, who is back as president of Russia and back at the G-8 summit for the first time since George W. Bush was the U.S. president. Putin and Obama have had a particularly rocky relationship, with Putin never missing a chance to tweak or embarrass Obama. And when they sit down Monday evening at Lough Erne, they will face a crowded agenda, including the surveillance program, Syria, Afghanistan, trade, human rights and arms control.
In his comments this week, Putin has offered a modest defense of the surveillance program, suggesting it is understandable if done legally. But he cast the Kremlin as more law-abiding and more sensitive to privacy concerns than his American counterparts. "Such methods are in demand," Putin told RT, Russia's English-language satellite news channel. "But you can't just listen to the phone call in Russia; you need a special order from court. This is how it should be done in civilized society while tackling terrorism with the use of any technical means. If it is in the framework of the law, then it's OK. If not, it is unacceptable."
More daunting will be the Obama-Putin discussion of Syria. With the U.S. decision to help arm the rebels fighting the government of President Bashar al-Assad, Obama and Putin now are arming opposing sides of a civil war that has already claimed an estimated 93,000 lives. Russia also has been unpersuaded by the evidence that persuaded Washington that Assad's forces used chemical weapons against the rebels. In the build-up to the summit, Rhodes acknowledged "differences with Russia on Syria." But he held out some hope for a meeting of minds in Northern Ireland.
"We still continue to discuss with the Russians whether there's a way to bring together the elements of the regime and the opposition to achieve a political settlement." But he quickly added, "We have no illusions that that's going to be easy."
Before he gets to Lough Erne on Monday, President Obama will deliver a speech designed to highlight an example when a country overcame bloodshed and forged a peaceful way to bridge a bitter, centuries-old sectarian divide. He will go to the Belfast Waterfront Convention Center to talk about the American role in ending the "Troubles" that pitted Protestants loyal to London and Catholics eager to unify Ireland under Dublin rule. It was in that convention center that President Bill Clinton in 1998 promised the people of Northern Ireland that they could "count on America" to help them if they chose peace. He urged them to "rise above feuds, not fuel them" and celebrated the Good Friday Agreement reached earlier that year under U.S. guidance.