Gabriel Gomez Getting Help From Super PAC
Newly-formed group spending over a half-million for Republican's Senate campaign in Massachusetts.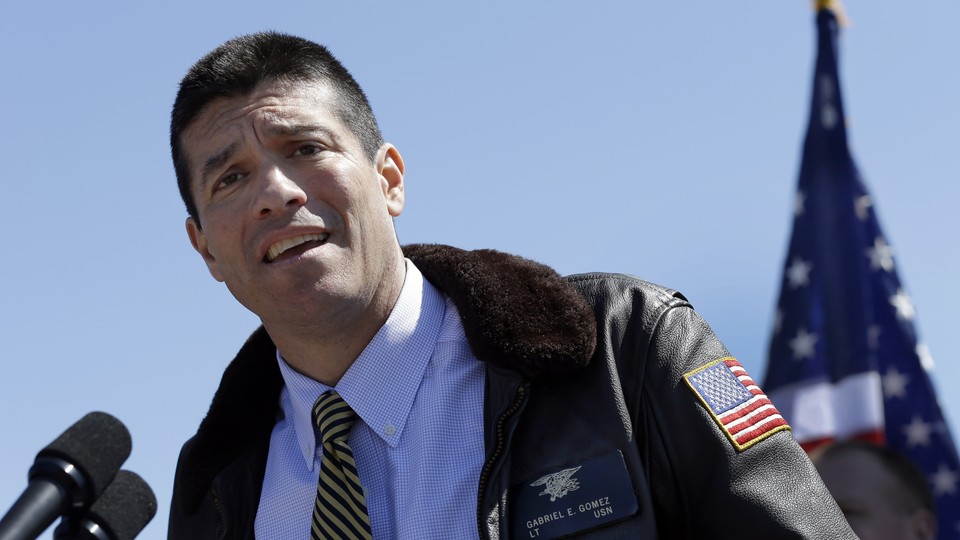 A newly formed group is poised to become the first outside organization to run TV ads in support of Republican Massachusetts Senate candidate Gabriel Gomez, it said Wednesday.
The group, Americans for Progressive Action, said it was launching a "significant ad buy" in the state -- one Republican source said the purchase was worth $581,000. In a statement, the group presented itself as non-partisan.
"Americans for Progressive Action is focused on having a positive impact on elections in America by supporting and promoting candidates that represent a better future for America," said Sheena Tahilramani, a spokeswoman for the group. "We believe that this will include people with a more independent streak who care more about doing what is right, than relying on partisan politics."
Gomez is running in a special Senate election race against Democratic Rep. Ed Markey, who has outspent Gomez with the help of outside Democratic groups.
"In Massachusetts, we saw a moderate, reasonable candidate with very little outside help who was being outspent by Democrats 3 to 1," she said. "Gabriel Gomez is a great American — an American hero — and we want him to have the opportunity to make his case to the people of Massachusetts."
But the truth might be murkier. Americans for Progressive Action formed only June 5, according to documents filed with the Federal Election Commission. Its treasurer, Nancy Watkins, served as treasurer for Bachmann's presidential campaign, but she's more well-known in Florida and Republican circles as a go-to campaign finance law expert. She's served as treasurer on dozens of campaigns, and is a former top donor to George W. Bush's presidential campaign.
Her connections to Bachmann led Democrats to pounce on the suggestion that conservative Republicans were lining up behind Gomez's candidacy.
"The fact that Michelle Bachmann's campaign treasurer is spending $700,000 to support Gabriel Gomez tells Massachusetts voters everything they need to know about the kind of Republican policies Gomez would support in the US Senate," said DSCC spokesman Matt Canter.
Gomez's campaign has been outspent heavily by Markey and allied Democratic outside groups, and officials with the Republican's campaign have complained openly about the lack of support from national GOP donors.
Markey leads Gomez by seven points, according to the latest polls of the special election race. The election is June 25.