Freshman Republican Wants to Get Rid of D.C.'s Traffic Cameras
And Washington's Eleanor Holmes Norton is not impressed.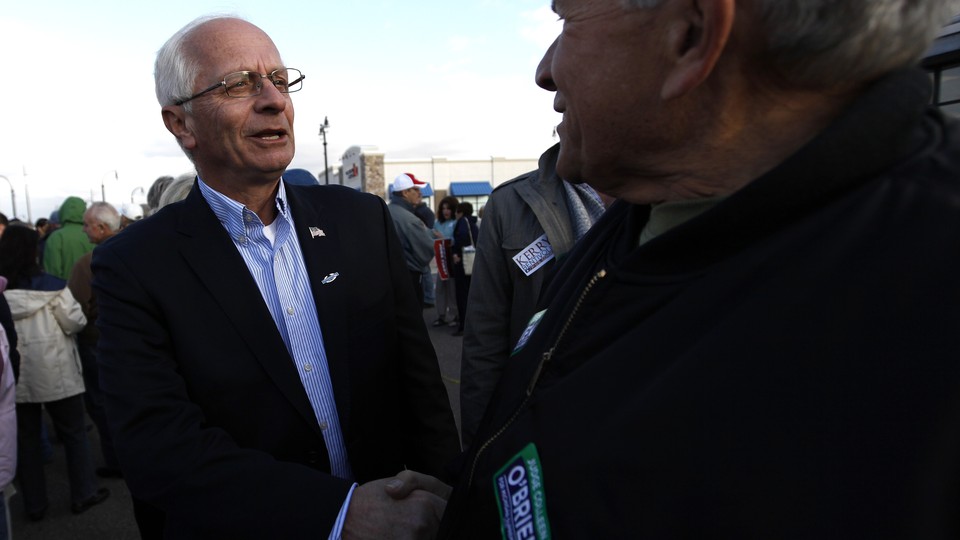 It's no secret that D.C. residents hate the city's traffic cameras that have collected millions of dollars from impatient lead-footed motorists. But apparently, so does one freshman congressman who doesn't even have a car in Washington.
Rep. Kerry Bentivolio, R-Mich., is in the process of introducing legislation that "would prohibit the District of Columbia, and no other jurisdiction, from using automated traffic-enforcement systems," according to a press release from Delegate Eleanor Holmes Norton, D-D.C.
Norton cites statistics that say that hundreds of jurisdictions in 24 states use traffic cameras, and criticizes Bentivolio for targeting just the nation's capital. Washington, she says, is often the target of Republican initiatives, whether budgetary or social, because of its status under the Constitution.
"Representative Bentivolio has been in Congress barely six months, but, with this bill, has already violated his professed support for small government and local control of local affairs," Norton said in a statement.
But what is the motivation for Bentivolio's bill? Apparently, according to the Detroit Free Press, the freshman congressman doesn't even have a car in Washington, nor has he received a traffic ticket since moving here. And though his office hasn't released further details about traffic violations, it didn't stop Norton from taking a shot at one of her newest colleagues.
"If either Representative Bentivolio or his staff has received such a ticket, then they should pay it, unless he thinks that members of Congress who by law are already exempt from most ticket violations here should be excused even when public safety is at risk," Norton continued.
For his part, a spokesperson for Bentivolio told the Free Press that the measure was aimed at protecting "the people's right, not take them away."
However, the only rights that Norton sees taken away in this instance are those of D.C. residents, whom she says Bentivolio is targeting. She continued her strongly worded statement, saying, "He is singling out the District because he thinks he can."
"If Representative Bentivolio wants to write local traffic rules, he should resign from Congress and run for local office in Michigan," Norton concludes.
Norton isn't the first congressional delegate that Bentivolio has peeved since coming to Washington. Just last week, Bentivolio was able to chair a House session. But when a delegate from American Samoa wanted to address the chamber, Bentivolio butchered the lawmaker's name and home, calling it "American Somolia."