Booz Allen Leader: How We See Snowden Inside the Company
Vice Chairman Mike McConnell said those he talks to see the NSA leaker as a traitor.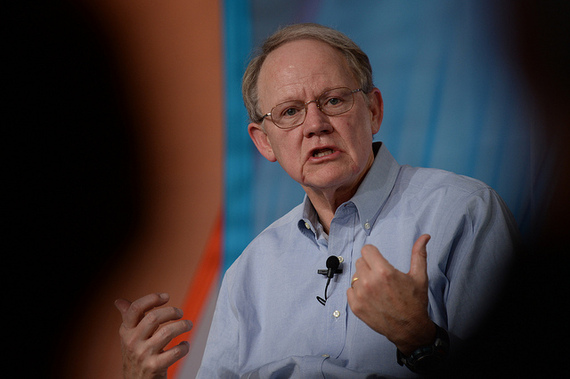 The Aspen Institute
After deflecting questions about former Booz Allen Hamilton contractor and NSA leaker Edward Snowden during two panels at the Aspen Ideas Festival Friday, Booz Allen Vice Chairman Mike McConnell chose to respond to a question from the Aspen Institute's Elliot Gerson about how people inside the company feel about their short-term colleague, whose revelations have led to serious questions about the role of contractors in the national security establishment.
"Let me just say that if you will read General Alexander's description of the harm and how he feels about what he calls a traitor, at least those I talk to in my company reflect a similar view," McConnell said. "Now, remember what Alexander said, this has caused irrevocable harm to our ability to protect the country.
"The mission of the United States intelligence community is very clear. Protect the country focused on foreign threats.... That's what we do. By compromising this information, we will be less able to do that mission."
National Security Agency Director Gen. Keith Alexander did not call Snowden a traitor in his June 18 congressional testimony. Minnesota Republican Michele Bachmann did, and Alexander did not contest her description, though it's not clear whether that's because he agreed with it (as McConnell implies) or out of the expected deference of a man undergoing congressional questioning. Their exchange:
BACHMANN: It seems to me that's where our focus should be, on how there could be a betrayal of trust and how a traitor could do something like this to the American people. It seems to me that's where our focus must be and how we can prevent something like that from ever happening again.

Let me ask your opinion.

How damaging is this to the national security of the American people that this trust was violated?

GEN. ALEXANDER: I think it was irreversible and significant damage to this nation.

REP. BACHMANN: Has this helped America's enemies?

GEN. ALEXANDER: I believe it has and I believe it will hurt us and our allies.
Alexander, speaking in June 23 on ABC's This Week, had some more pointed criticism of Snowden's motives, but stopped short of labeling him a traitor.
"It's clearly an individual who's betrayed the trust and confidence we had in him. This is an individual who is not acting, in my opinion, with noble intent," he said.