Americans Really Hate Congress, But They're Feeling a Bit Better About Banks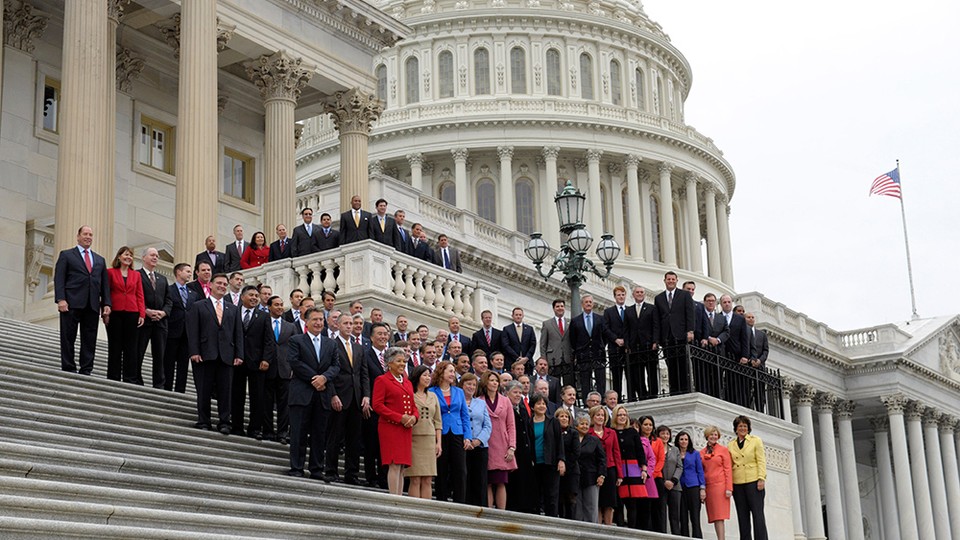 It's no surprise that Americans are getting fed up with a Congress that seems to be more interested in brinkmanship and bickering than legislating and compromising. But while members of Congress continue their spats, the stock of other institutions, including banks and organized religion, is going up.
According to a new Gallup poll released Thursday, Americans' confidence in Congress has dropped to an all-time low, worse than any institution since the poll was started in 1973: Only 10 percent of Americans gave Congress positive marks. This was its fourth straight year at the bottom of a list of 16 institutions.
Scraping the bottom of the barrel with Congress are health-maintenance organizations and organized labor, at 19 and 20 percent, respectively. Confidence in the medical system also dropped, falling 6 points to 35 percent among those polled.
Congress wasn't always hated like it is today: In 1973, 42 percent of Americans had some level of confidence in the institution.
And while institutions such as the military and small businesses are at the top of Americans' confidence scale, other institutions that have been at the center of controversy over the last several years seems to be enjoying a rise in stature. Confidence in banks rose 5 points in the past year, sitting at 26 percent. How soon Americans forget the banking crisis of just a few years ago that sent the market crashing and pushed the federal government to bailout those "too big to fail."
Last year, confidence in banks hit a record low for the institution at 21 percent, down 2 points from a year earlier. Before the economic downturn, confidence in banks was at 41 percent in 2007.
The poll was conducted June 1-4 among 1,529 adults. It has a margin of error of plus or minus 3 percentage points.